The Boeing plane manufacturer that is on its death bed following the grounding of the planes worldwide due to subsequent fatal accidents is also known to produce the largest military war jets which are a sight to behold.
Below are a sample of a few remarkable works of planes technology.
Boeing C-17 Globemaster III
The C-17 Globemaster III is one of the biggest military planes to hit the skies. The Globemaster III was first delivered in 1991 and was produced up until 2015 before it was discontinued. The per-unit cost was about $218 million and was created by McDonnell Douglas.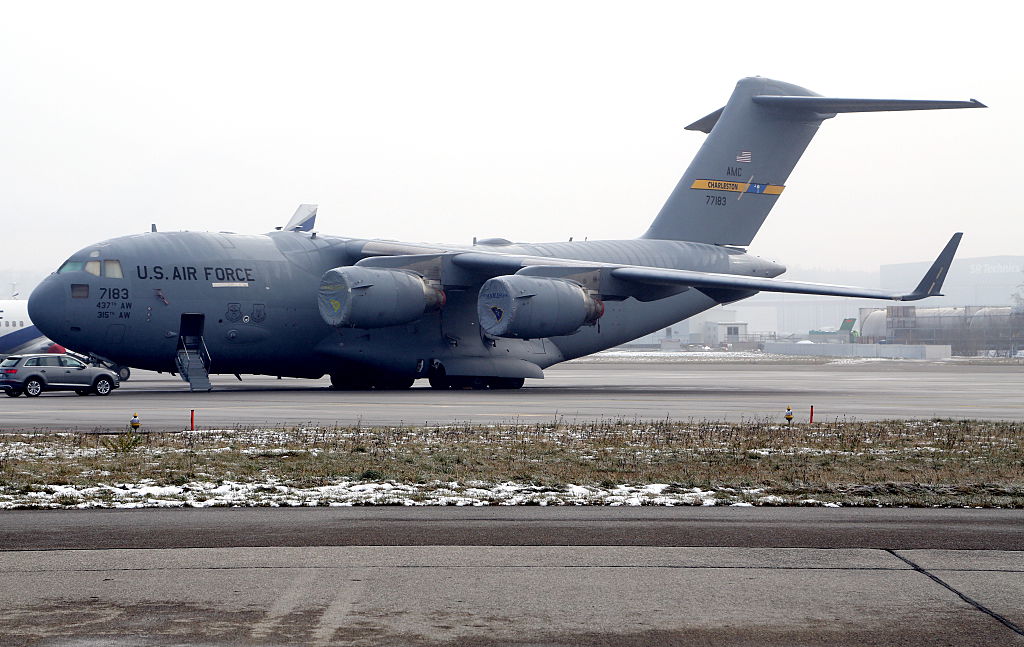 It was used for strategic and tactical airlift missions that would often include airdrops of heavy machinery or people and immediate medical evacuations. This thing is an absolute beast.
Boeing KC-135 Stratotanker
There's no easy way to refuel strategic bombers, but that's exactly what the KC-135 Stratotanker's task is. It was used a lot during the Vietnam War for the Americans and would become a huge strategic benefit in Operation Desert Storm.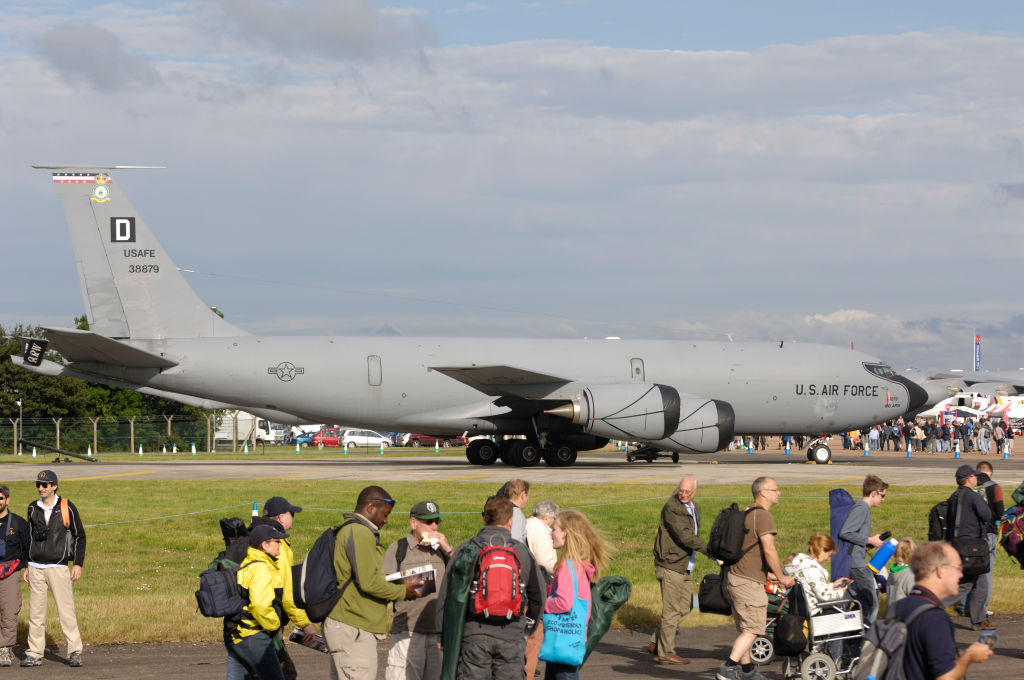 It's interesting to note that the KC-135 and the Boeing 707 were both developed from the same aircraft (the Boeing 367-80). The 136 ft aircraft became revolutionary in that it was the United States Air Force's first ever jet-powered refueling tanker.
Lockheed C-5 Galaxy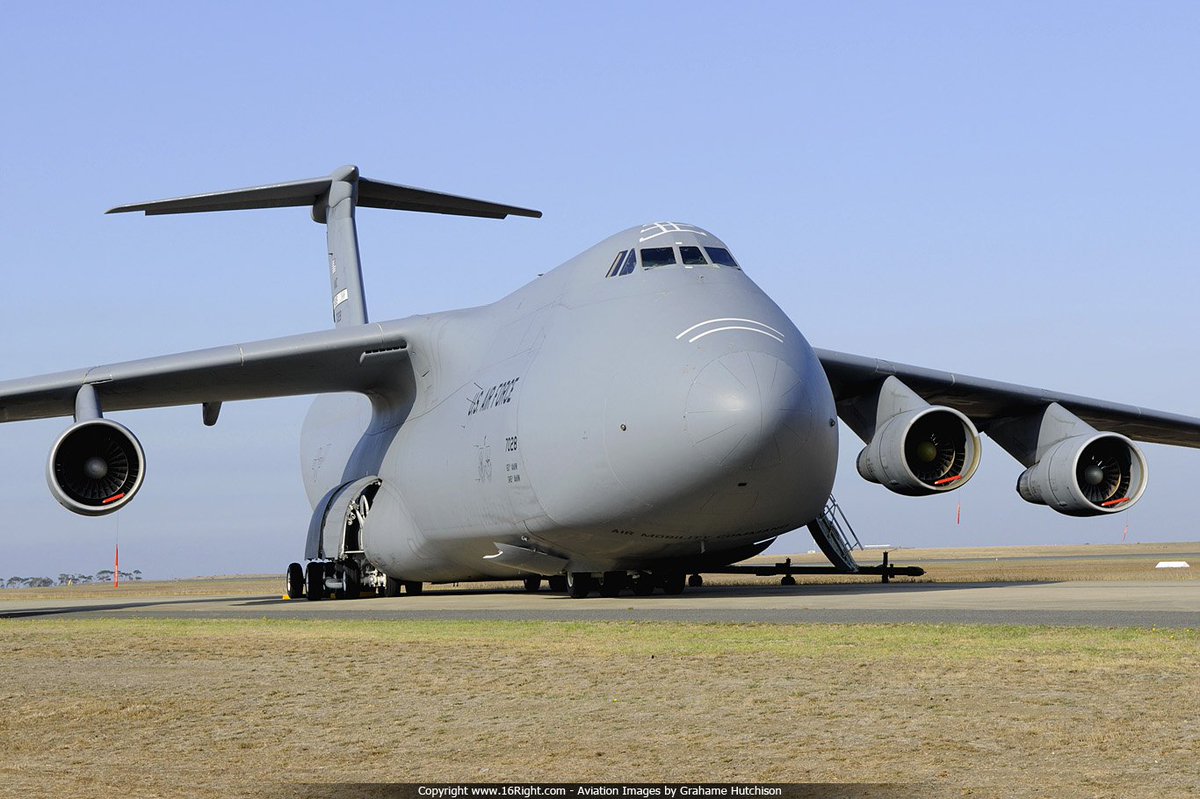 It's one of the largest military aircraft in the world and is extremely expensive to build. The cheapest model of the C-5 goes for around $100.37 million and can range up to about $224.29 million. It still remains active today but was originally introduced in 1970.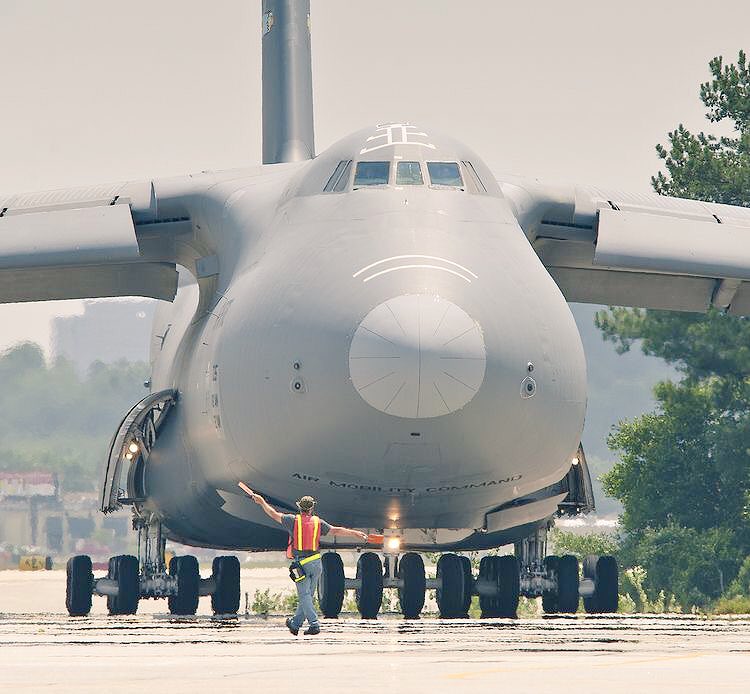 NASA Super Guppy
This was the very first aircraft to be made by Aero Spacelines. The plane was designed for cargo, which should be pretty obvious just by having a quick glance. It was the successor to the Pregnant Guppy, and all Super Guppys currently remain in service.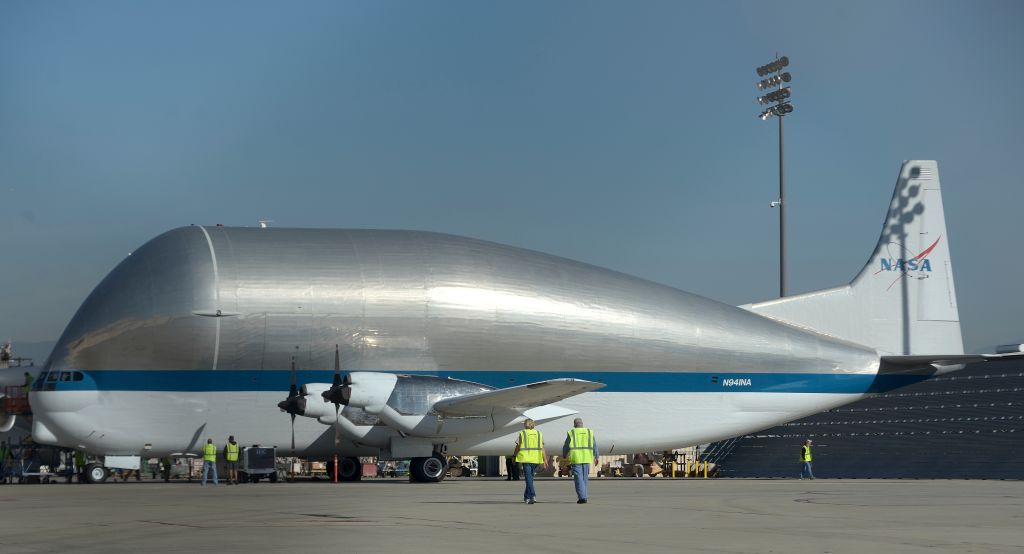 There have been five planes built in two different variants of the Guppy aircraft which have been referred to as "Super Guppy." It's pretty obvious how it got its name, so we won't even go there
HK-1
The HK 1, or the "Spruce Goose" as it was more widely known because it was made almost entirely out of birch, was originally meant to be a transatlantic transport aircraft during the Second World War. The only problem was that it wasn't finished in time to actually be put into service.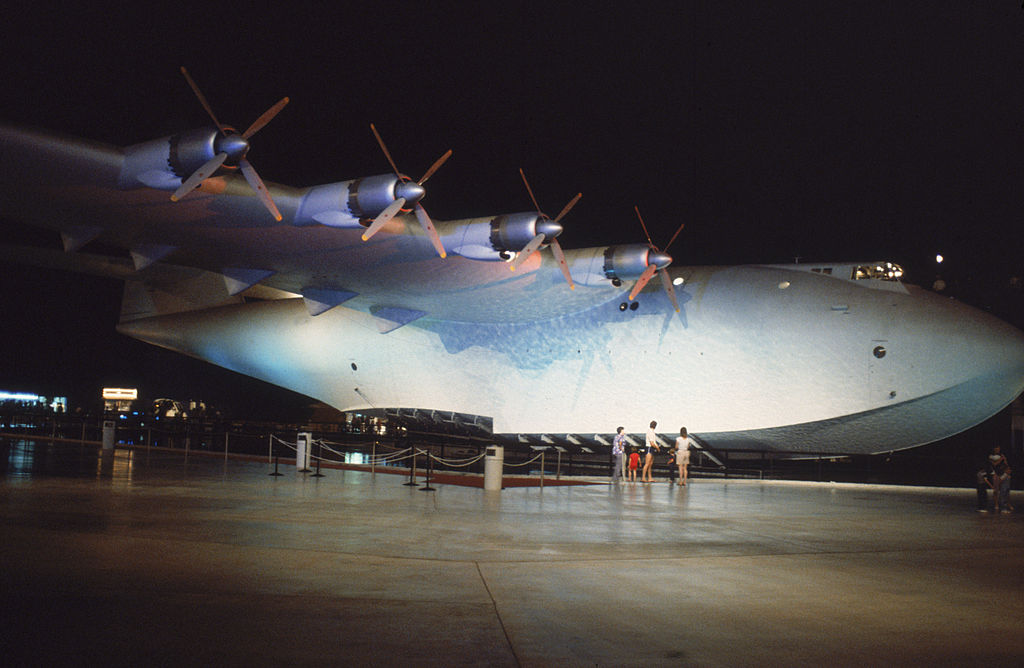 The U.S. military ended up only flying it once in 1947 and only one prototype was ever built. It's now on display at the Evergreen Aviation and Space Museum.
Boeing E-3 Sentry
The E-3 is distinguished by distinctive rotating radar domes above the fuselage. There was 68 of these built before they stopped production in 1992. The radars used pulse-Doppler technology which played a crucial role in directing coalition aircraft against the enemy in Operation Desert Storm
Antonov AN-225 Mriya
This strategic airlift cargo aircraft is powered by six turbofan engines and is the longest and heaviest plane ever built.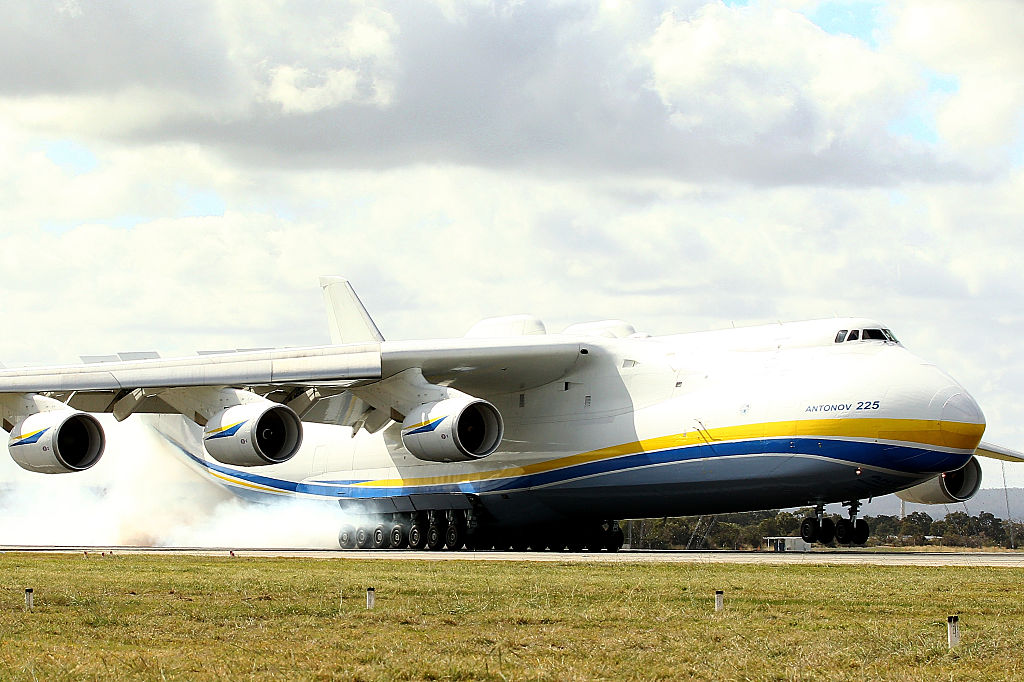 It was originally developed to transport the Buran spaceplane for the USSR in the 80s. It can take off with a maximum weight of 640 tons and has the longest wingspan of any aircraft at the time it was built, and out of any current operational aircraft in the world.
Kalinin K-7
The Kalinin K-7 was a heavy experimental aircraft designed and tested in the Soviet Union in the 1930s. It had twin booms and large underwing pods housing fixed landing gear and machine gun turrets.
There was originally supposed to be a passenger version as well with seats arranged inside the wings. It first flew in 1933 and by the seventh flight, it crashed due to structural failure later that year. The accident ended up killing 14 people aboard and one on the ground.
Ilyushin Il-76
This aircraft was built during the tensest moments of the Cold War and still remains active to this day. In fact, there are 1,000 of them in operation around the world.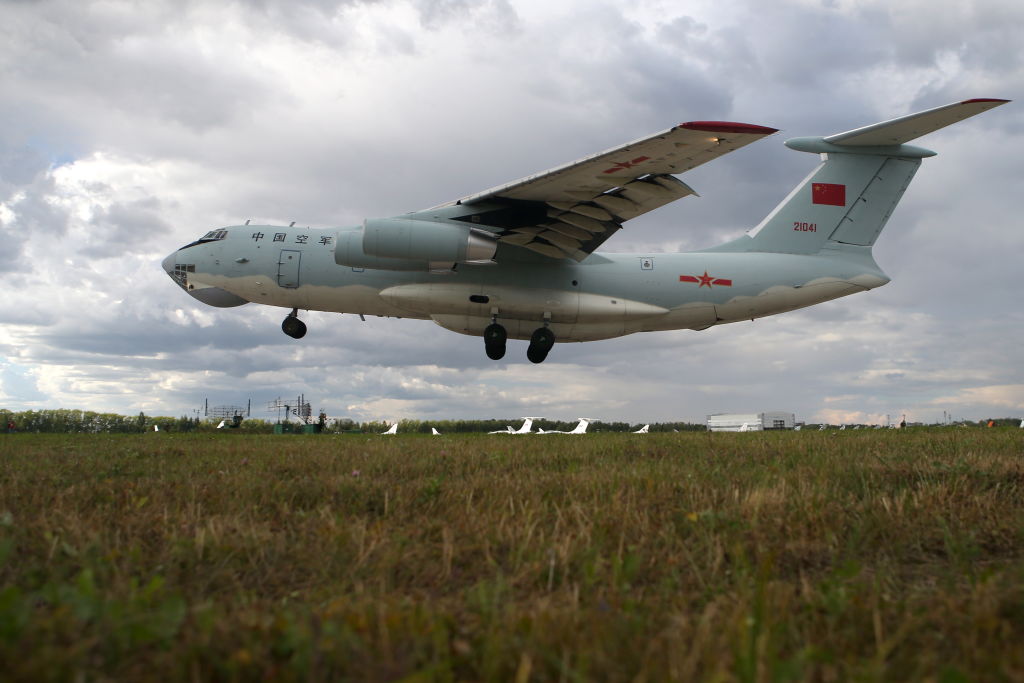 Originally developed for the USSR, the Ilyushin II-76 was a multi-purpose, four-engine turbofan airlifter that was supposed to be a commercial freighter but ended up being adopted by the Russian military. It's capable of delivering some of the heaviest machinery and military vehicles in the world.
Lockheed Martin C-130J Super Hercules
Any aircraft that has the word "Hercules" in the title, nevermind "Super Hercules," is going to be a force to be reckoned with. It first took flight in 1996 for the U.S. Air Force and has since been delivered to 15 other nations who have placed orders.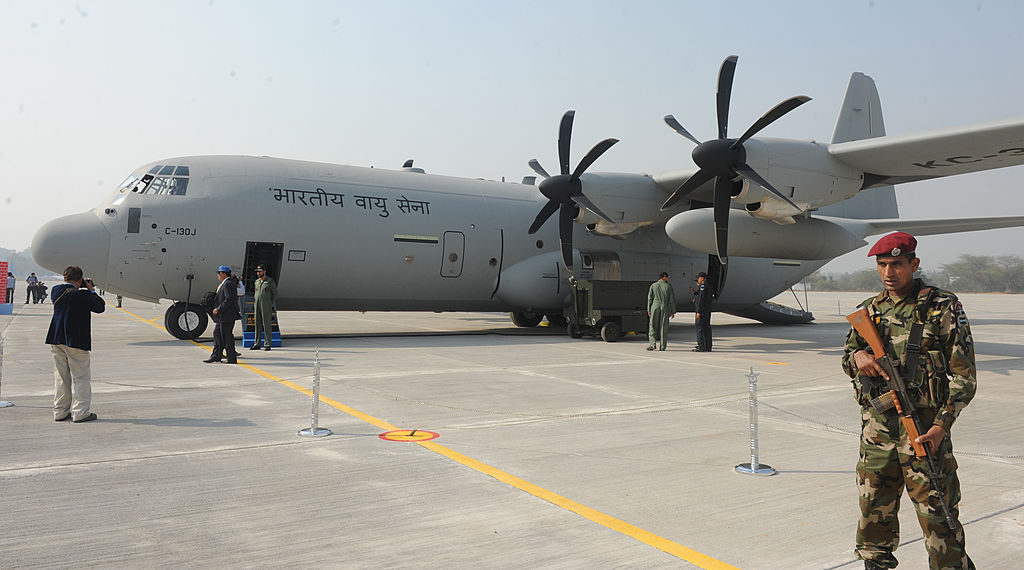 It's a four-engine turboprop transport plane that has been in continuous production longer than any other military aircraft in history. While this exact model is roughly two decades old, the Hercules family has been around for nearly six.