Kyaddondo East MP Robert Kyagulanyi better known as Bobi Wine has penned a sweet birthday message to the love of his life, Barbie Kyagulanyi. 
Through a Twitter post, Bobi Wine celebrated Barbie as the constant pillar of his life, a source of hope and confidence.
He added that he was grateful to have her as a spouse and best friend. Bobi celebrated her as 'the most amazing human being' he knows.
"In good times & bad times, you've always been that source of hope & confidence, not just as a spouse but as the bestest friend. I am who I am because I've been loved by the best. Happy birthday to the most amazing human being I know - Barbie Kyagulanyi," posted Bobi.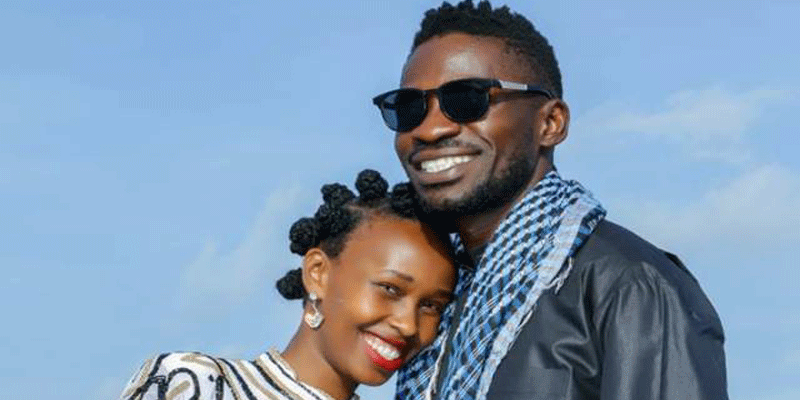 The Ugandan musician turned politician married Barbie in 2011 and is currently in the United States where he flew for treatment for injuries he said he sustained when detained and beaten by the police.
He went missing over three weeks ago after the stoning of President Yoweri Museveni's motorcade in Arua.
The incident was soon followed by a clump down on Bobi's supporters by security agencies and resulted in the fatal shooting of the MP's bodyguard Yasin Kawuma near Hotel Pacific.
The Kyaddondo East MP claimed Kawuma's bullet was meant for him and the driver was shot by the police.
Bobi later resurfaced looking frail at a military court in Gulu where he was charged with illegal possession of firearms and ammunition.
His condition immediately drew worldwide condemnation propelling the hashtag #FreeBobiWine across borders.
On Friday he met Bradley Sherman, a United States congressman, and highlighted what he termed as repressions of freedoms and gross human rights violations and by President Museveni's regime.