Isabel dos Santos, the daughter of Angola's former president, plans to knock down her £13m ($15.6m) mansion in London to rebuild it, investigators Finance Uncovered revealed in an article the UK Times paper.
It was a planning dispute that revealed that the house belonged to billionaire daughter of former President José Eduardo dos Santos, Africa's richest woman.
But her plans caused anger amongst her neighbours in Kensington, a wealthy suburb of London.
According to the Times, she has been given permission to go ahead with her ambitious architectural project.
An article about the investigation in UK Daily Mail has photos of the mansion, which it says was purchased by Ms Dos Santos in 2007.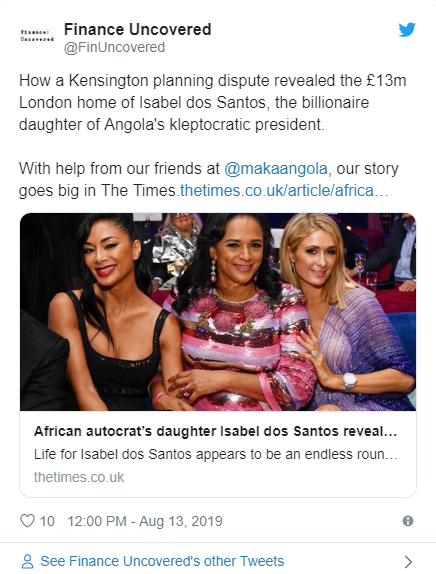 Source: BBC