Theresa May's proposed new economic partnership with the EU "will not work", the head of the European Council has said.
Donald Tusk said the plans risked undermining the EU's single market.

He was speaking at the end of an EU summit in Salzburg where leaders of the 27 remaining member states discussed Brexit.

Mrs May said her proposals were the "only serious credible" way to avoid a hard border in the Northern Ireland.

Responding to Mr Tusk's remarks, she said there was "a lot of hard work to be done" to reach an agreement but added that the UK was preparing for no-deal.
The UK is due to leave the EU on 29 March 2019, and both sides are trying to reach a deal in time.

There is still no agreement on issues including how to avoid new checks on the Northern Ireland-Republic of Ireland border.

At a press conference, Mr Tusk said there were some "positive elements" in the UK's blueprint for future relations with the EU, which was agreed by ministers at Chequers in July.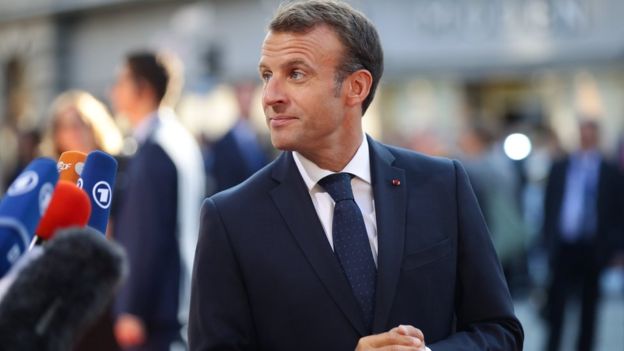 But, he added: "The suggested framework for economic cooperation will not work."

Mr Tusk added that October would be the "moment of truth" for reaching a deal, and that "if the conditions are there" an additional summit would be held in November to "formalise" it.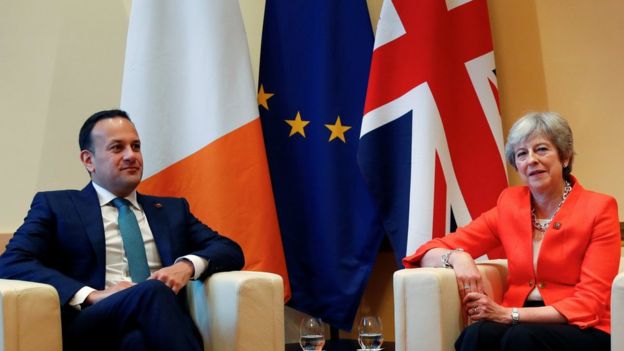 He was speaking after EU leaders discussed the UK's plans, which were presented to them by Mrs May on Wednesday evening.
Earlier Mrs May held talks with Irish Prime Minister Leo Varadkar, who said "time is running short" to reach a deal.

Luxembourg's Prime Minister Xavier Bettel also said time was "getting short", adding: "We both need to find a compromise."

The Netherlands' Mark Rutte warned of a failure to reach agreement, saying: "As long as there is no deal, there is the risk of 'no-deal'."

As he arrived at the summit, French President Emmanuel Macron stressed the EU's "very clear principles" about preserving the "integrity" of its single market, something that Mr Muscat described as a "big fat red line".
Mrs May's proposal for the UK to sign up to a common rule book for trade in goods and a combined customs territory with the EU is unpopular with many in her own party, who believe it will erode British sovereignty and is not what people voted for when they backed Brexit in the 2016 referendum.

In a further sign of how difficult it might be for her to persuade the UK parliament to back the plans, former minister Sir Mike Penning, who worked under Mrs May at the Home Office and backed her for Conservative leader, told the Daily Telegraph they were "as dead as a dodo" and that he could not back them.

And later former Brexit secretary David Davis is expected to label the proposals agreed by ministers at Chequers in July as a "non-starter".

In a speech in Munich, he will promise an "alternative plan" with a "more ambitious vision", saying: "Chequers is devoid of democracy altogether."

Scotland's First Minister Nicola Sturgeon has said Mrs May must delay Brexit beyond next March if there is not a detailed agreement on future trading arrangements.
Ms Sturgeon told the BBC that it would be completely reckless to leave the EU without establishing a future relationship.

She said that taking the UK off the "Brexit cliff edge" without an agreement "would be the most irresponsible thing any PM has done in a very, very long time".

Source: bbc