At least three people have been killed after a gunman opened fire at Michigan State University, police say.
As well as the three victims, police said the suspect had died apparently from a "self-inflicted gunshot wound".
Another five people were injured in the attack at the main campus in the city of East Lansing late on Monday.
The police described the suspect as "a black male, shorter in stature". During a manhunt, students and local residents were urged to shelter.
The police later said that "there is no longer a threat to campus and the shelter-in-place has been lifted".
They added that the suspect "has been located off campus".
In photos released earlier, the suspect was wearing a denim jacket, a navy baseball cap and red trainers.
The shooting started shortly after 20:00 local time on Monday (01:00 GMT Tuesday).
Police officers responded to the attack, finding victims at the Berkey Hall on the campus's north side, and the adjacent Michigan State University Union building.
At a news briefing, the police said there were several crime locations, and their investigation was continuing. The attacker's motive is not known.
A number of ambulances were seen arriving at the scene, and the injured - some of them believed to be in a life-threatening condition - are now being treated in hospital.
All campus activities have been cancelled for at least 48 hours. East Lansing lies about 70 miles (112km) north-west of Detroit.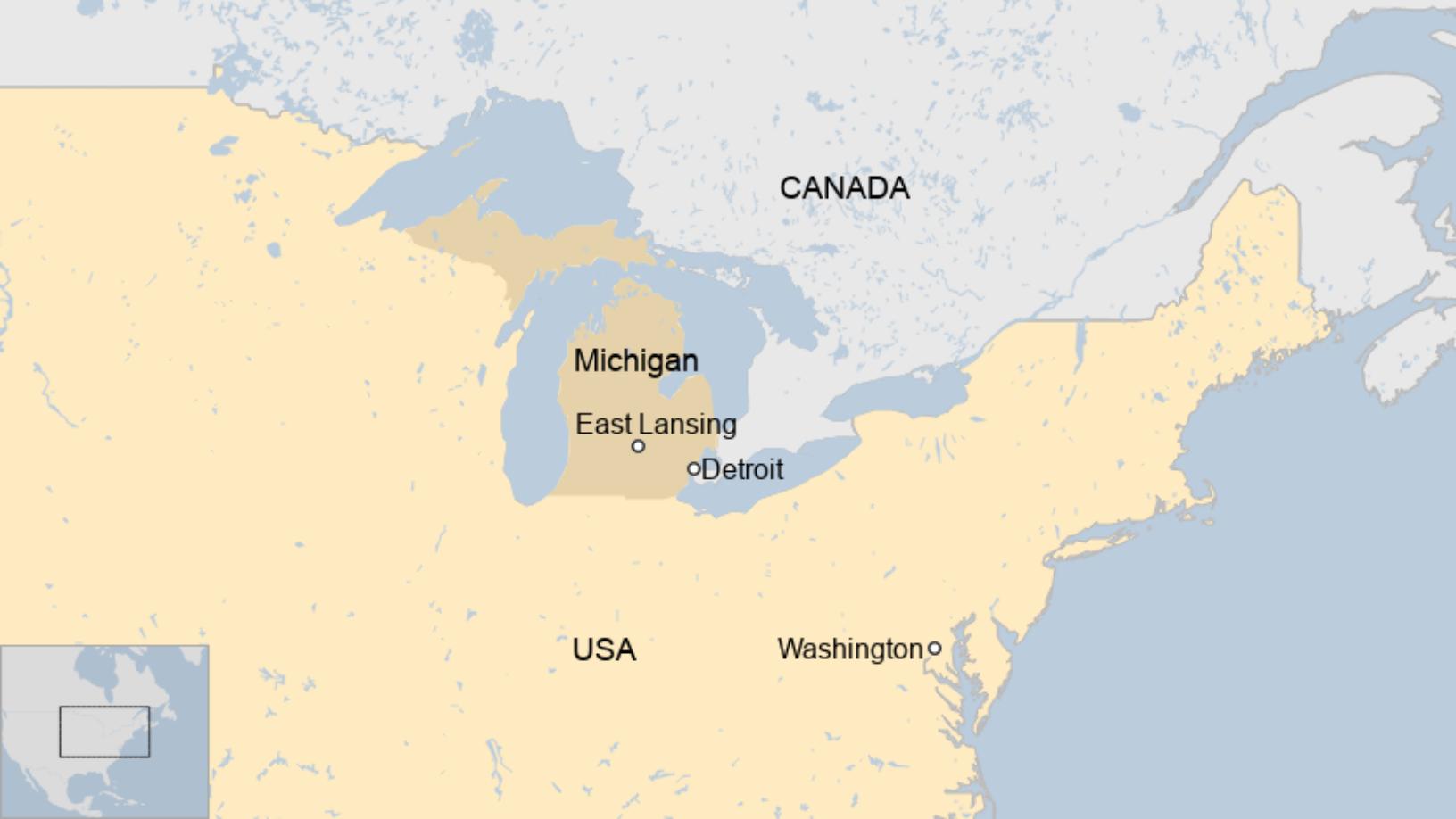 BBC