Preparations for the death of the Queen have been planned by ministers this week.
In an 'unprecedented exercise' ministers and civil servants discussed the protocol for the ten days of national mourning when the monarch dies.
Cabinet minister David Lidington chaired a meeting on Thursday which was attended by Home secretary Sajid Javid and leader of the Commons Andrea Leadsom.
The exercise was called 'Castle Dove' and concentrated on the day after the Queen's death including when the Prime Minister will make a public statement. A Whitehall source told The Sunday Times: 'This is the first time different ministers have come together in one room. Previously it has only been officials.' A cabinet minister reportedly add
The meeting was scheduled before the 92-year-old head of state had to miss a service at St Paul's Cathedral because she was unwell.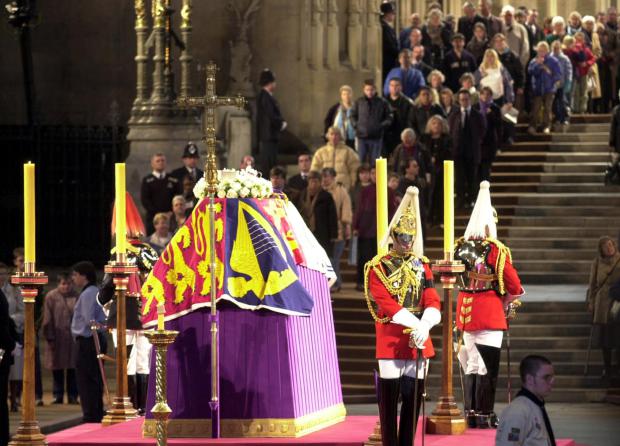 Political aides were banned from the meeting on Thursday to prevent leaks about what civil servants call 'London Bridge' which is the plan for the eventuality of Queen Elizabeth's death.
During the ten days of official mourning, 600 members of the Privy Council will converge on Buckingham Palace to rubber stamp the accession of Prince Charles to King.
The Queen's body will then lie in state at Westminster Hall, Houses of Parliament, where over a million people are expected to pay their respects longest-reigning British monarch.
Credit: metro.co.uk