Multitalented radio and TV personality, Amanda Jissih will be ministering at the 2018 Actors, Presenters, Professionals, and Musicians for Christ (APPMC) Ghana, founded by actor Timothy Bentum. 
Amanda Jissih, according to information reaching PrimeNewsGhana, will be joining actor, Majid Michel, Martha Ankomah, Pascal Amanfo, among others, as they lead and assist the congregation to their Lord.
READ ALSO: Amanda Jissih crushes the internet with fresh stunning photos
Many people are of the notion that individuals on TV or Radio do not have the 'Jesus factor' because they are into one negative vice or the other.
APPMC neighborhood evangelism tour involves a group of actors, presenters, professionals and musicians who use the fame and influence God has given them to reach out to other young people, inspiring them with their stories of challenge and trial that paid off as a result of tenacity and belief in God.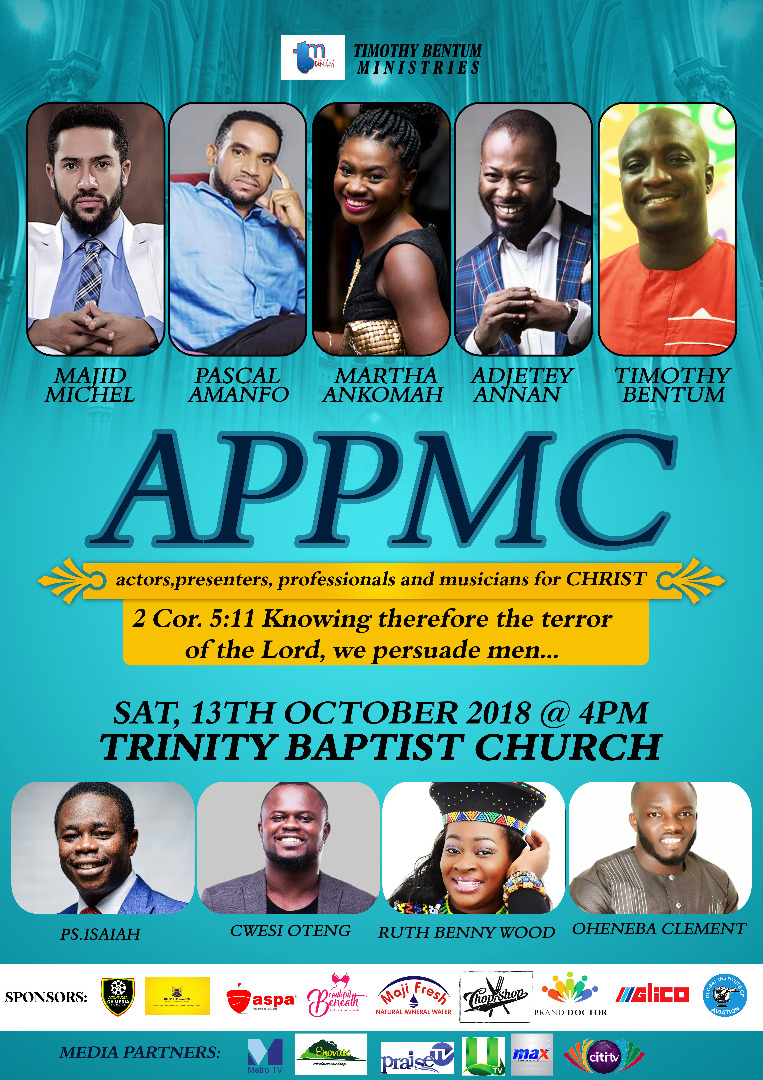 This modern approach to evangelism was founded under the Timothy Bentum Ministries (TBM) in 2011 and has run throughout the years with more youth showing interest with a phenomenal increase in patronage.
These young people will relate a lot more with their role models than they would with the traditional pastor, especially regarding the gospel of Jesus Christ.
We capitalize on the "pull" of stardom that brings thousands to a particular location to encourage them to become better people in churches and neighborhoods, hence the phrase "neighborhood evangelism tour", the Ministry said.
A donation is made from proceeds from this yearly event and given to institutions that really need them.
Entertainment news on Prime News Ghana