The feud between Afia Schwarzenegger and Mzbel is getting interesting by the day.
These two Ghanaian celebrities used to be the very best of friends until they fell apart, reconciled and became enemies once again.
Afia Schwarzenegger added more fuel to the fire On her Schwar FM Online Radio Station by jabbing Mzbel to show Ghanaians the father of her kid.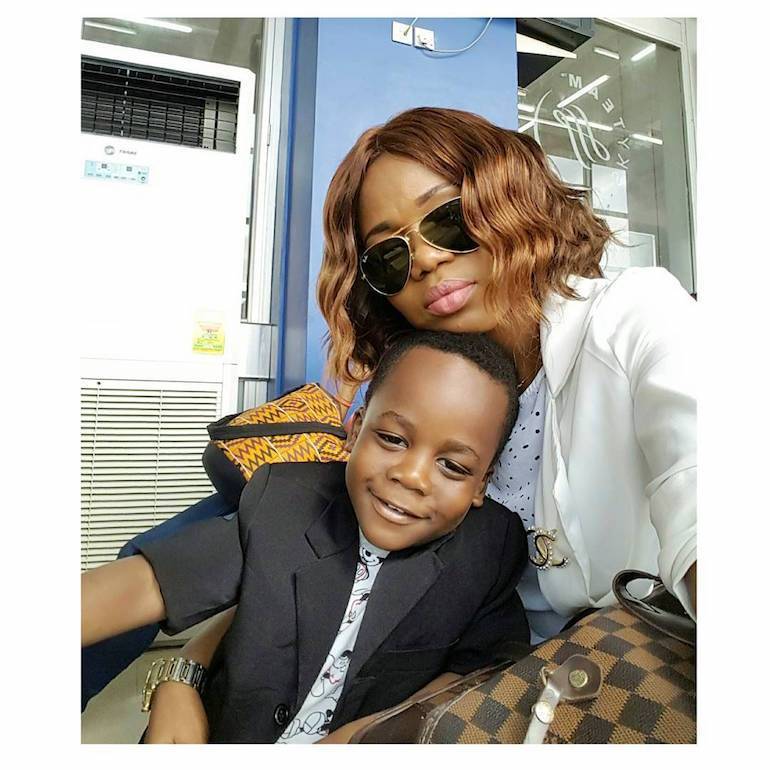 Mzbel and her son
READ ALSO: I'm not under pressure to pay a man's 'bride price' like you – Mzbel jabs Afia Schwarzenegger
She said: Who in Ghana doesn't know the father of my twins, his name and more? Mzbel, who is your son's father? Kindly tell us, your son is not an orphan. Till now, Mzbel can't even give us the name of her son's father, how?"
"I don't blame her, she's 46 years old but claiming she's 39 years old. I dare her to bring out her birth certificate. Ghanaians, she's 46 and not any 39 years old."
READ ALSO: SHOCKING: Mzbel reveals how she enjoy anal s£x
Source: ghpage