Founder of Ghana Tertiary Award, CEO for Youth Web Group and manager of actress Fella Makafui has come to reply critics to desist from the negativity and appreciate the actress because, at age 23, the YOLO star is a proud ambassador for about 43 companies within 2 years.  
Fella Makafui who is currently embarking on a campus tour dubbed "Start Now" came under some backlashes on social media after her first stop at AUCC.
Speaking at AUCC campus in Accra, Fella Makafui encouraged young ladies to be ambitious and also be selective when looking for lovers which some social media users weren't happy about the actress assertion.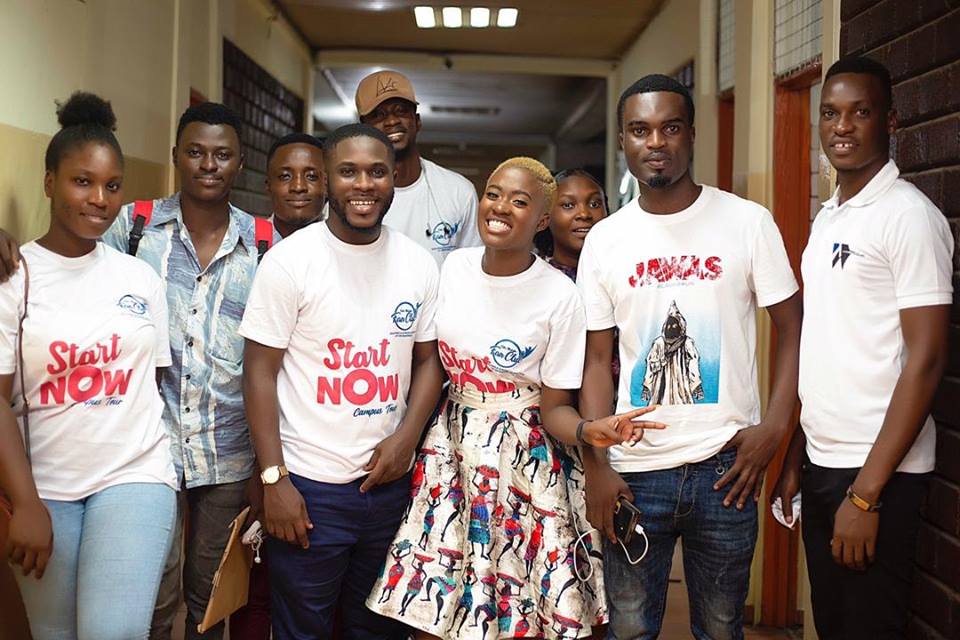 Reacting to the social media attack on the actress, Richmond Amofa Sarpong, manager of Fella Makafui took to his Facebook page to the point that people should desist from seeing only the negative in people and appreciative their positives too because as humans as we are not everything we do will be perfect.
Read Also: I pay about 30 people at the end of every month - Fella Makafui reveals
Richmond also added that people have consistently tried their possible best to drag the brand of the hardworking actress into the mud but she always comes out very strongly. He disclosed in the post that in the past two years, Fella Makafui who has been accused of all the 'evils' in the world has had 43 ambassadorial deals, something that is not an easy achievement to come by.
Read his post below:
"Our Attention will never be driven to this kinda traffic seekers… we are focused and purpose driven.. Sharing practical testimonies to the Youth In helping them build an entrepreneurial mindset is our goal… I guess these people talking plenty and thinking we didn't deserve to be at AUCC "are super intelligent" than the over 43 Companies who have critically done their Brand assessment on the Fella brand & have placed us under their competitive market analysis table before signing Fella as brand ambassador and brand influencer for the past 2 years now…..? These people should also use their special command over youth Empowerment & extreme knowledge in celebrities who are more competent to organize same and let's all support the YOUTH… An effective brand strategy gives you a major edge in increasingly competitive markets… Fella Makafui is a "round charactered brand" & very unique amongst all other brands and it's the fastest growing female celebrity brand in Africa currently, which no celebrity at the period of her age (23) having over 1.1 MILLION FOLLOWERS, a followership capable of changing election results in any part of AFRICA & world as a whole… I brag about this brand because I see her struggle, her amazing talent, her sleepless toil, her passion to see young people elevated & her selfless heart of GOLD that gives arms without a second thought… Very Proud of her admirable achievements & haven't served as BRAND AMBASSADOR & BRAND INFLUENCER for 43 COMPANIES in just 2 Years …. My job has always been easy because of her hard work and commitment… My mandate as a Manager is to cultivate, guard, and maintain a strong brand – the rewards of which are consistently loyal followers and a continual increase in follower-ship preference…. IM SO PORUD OF THIS BRAND & HOW WE ALWAYS WIN ?? ?? #FellaMakafui – SEE YOU ON TUESDAY at KOFORIDUA TECHNICAL UNIVERSITY"
Read Also: Fella Makafui and Medikal hang out on Valentine's Day