Founder and Leader of International Godsway Ministries, Bishop Daniel Obinim claims Jesus Christ has personally introduce him to Adam, Eve and Abraham. 
The controversial pastor has been classified by some section of Ghanaians as fake due to the weird miracles he performs in his church and his shocking revelations.
'Angel Obinim' in a 30secconds live interview on Soul TV sighted by PrimeNewsGhana disclosed that he knows Adam and Eve personally.
According to the outspoken man of God, he knows Adam and Eve and that Jesus took him to the spiritual realms and showed him Adam, Eve, Abraham and Moses.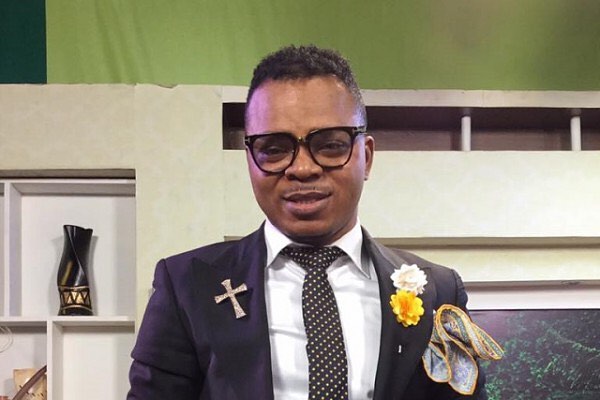 However, for clarity sake, the TV presenter quizzed Angel Obinim that " you are saying this on a live TV, people are watching ".
He said "the Adam and Eve that God created and died a long time. I saw them. I know Adam and Eve. Jesus Christ took me to the spiritual realms to show me Adam, Eve, Abraham and even Moses. I know ".
A section of Ghanaians are of the view that Obinim makes such revelations just for publicity stunts.
{youtube}
}