After the launch of Shatta Wale much talked about Reign Album on Saturday 13, 2018 one of the numerous fallout from the event is the surprise purchase of the first copy of the Reign Album.
Shatta Wale on the night decided to sell the first copy of his album himself and stated that it was going for GH 100,000 cedis.
Shatta Wale, later invited onto the stage comedian DKB to help sell the first copy of the Reign album.
To the surprise of the fans at fantasy Dome, a Ghanaian Businessman known as Sledge told DKB he will buy the first copy of the album for ₵150,000 cedis because he believes Shatta Wale deserves more than just GH100,000.
After news of the ₵150,000 album purchase went viral, Ghanaians on social media have asked who the Businessman is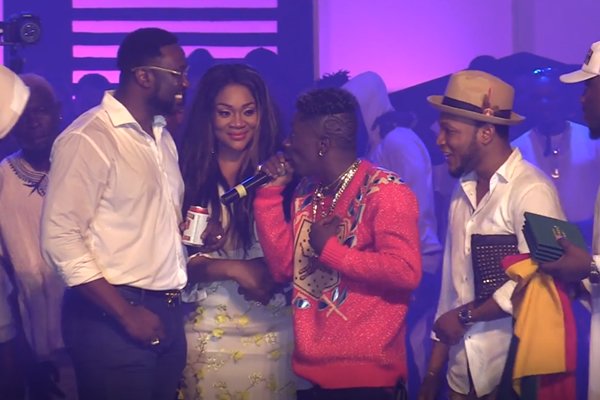 Prime News Ghana has gathered that buyer of the first copy of the Reign album is Sledge Nana Yaw Duodu, a businessman who deals in gold trading and real estate.
Sledge Nana Yaw Duodu is the President and Chief Executive Officer of Goldridge Ghana Ltd, West Africa and also a respected Board Member of Sakthi Trading Group - a global leader in Gold and diamond-based commodities from conflict-free zones of the West Africa and East Africa.
Sledge Nana Yaw Duodu holds a degree in marketing from the UK, He is the chief executive officer of Silver City Real Estate, which is building an estate in the Community 18 area in Tema and a Member of the Board of Shanti Corporate Holdings Ltd.