After losing his 68-year-old mum to a reported liver condition in London, MUSIGA President Obour real name Bice Osei Kufuor readies to bury his beloved mum.
Late Christiana Addo alias Auntie Christie died on Sunday, July 24, 2016 despite the efforts of Obour, siblings and family relations to sustain her on this earthly plane.
After the One Week rites have been observed, it's now time to execute the funeral of Madam Addo which is scheduled for October 22.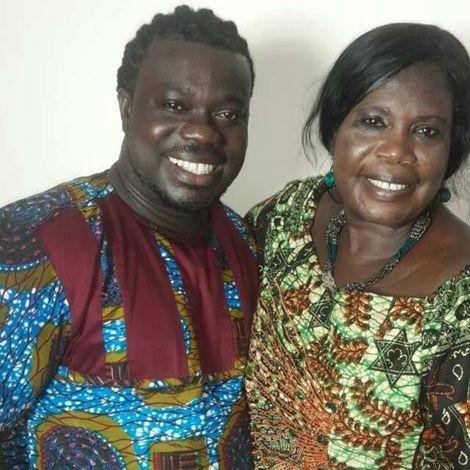 Obour & late mum
Dignitaries expected to be in attendance include Nana Agyemang III, Abetifihene who doubles as Kwahu Adontenhene and other chiefs as well as Minister for Tourism, Culture and Creative Arts, Elizabeth Ofosu-Adjare.
After the laying in state of Madam Addo in the morning at Akyem Juaso, she will be given a fitting burial before staging the funeral at the Akyem Juaso Town Park.
Sunday, October 23 will see mourners congregate at the Mount Calvary Presby Church for a thanksgiving service.
Auntie Christie left behind children including Harold Joe Louis Oteng, Mrs. Harriet Afia Oteng, Bice Osei Kufuor and Pearl Eno Abotre Osei.
She also left in her absence siblings including Dora Kyei and Alfred Kwame Addo.