Bikini pictures of Priscilla Opoku Agyeman, known in the entertainment scene as 'Ahuofe Patri', are causing a stir on social media, especially on Instagram. 
Ahuofe Patri recently debunked critics who chastise her for what they describe as her poor acting talent on social media has release two hot photos wearing a yellow bikini and a pink bikini showing off her skin at a setting that looks like the beach.
READ ALSO: Ahuofe Patri replies critics who say she's bad actress
In the photos, Ahuofe Patri is captured sitting like a model with all smiles as she shows off her black beauty in the bikini.
The pictures, which were taken at an unknown beach, have already received almost thirty thousand likes. While one of the pictures has received 17,539 likes, the other has received 29, 753 likes.
With a beautiful smile with two fresh coconuts in her hand, Ahuofe Patri posed for the camera to catch a glimpse of her physical looks.
READ ALSO: Ahuofe Patri dispels pregnancy rumour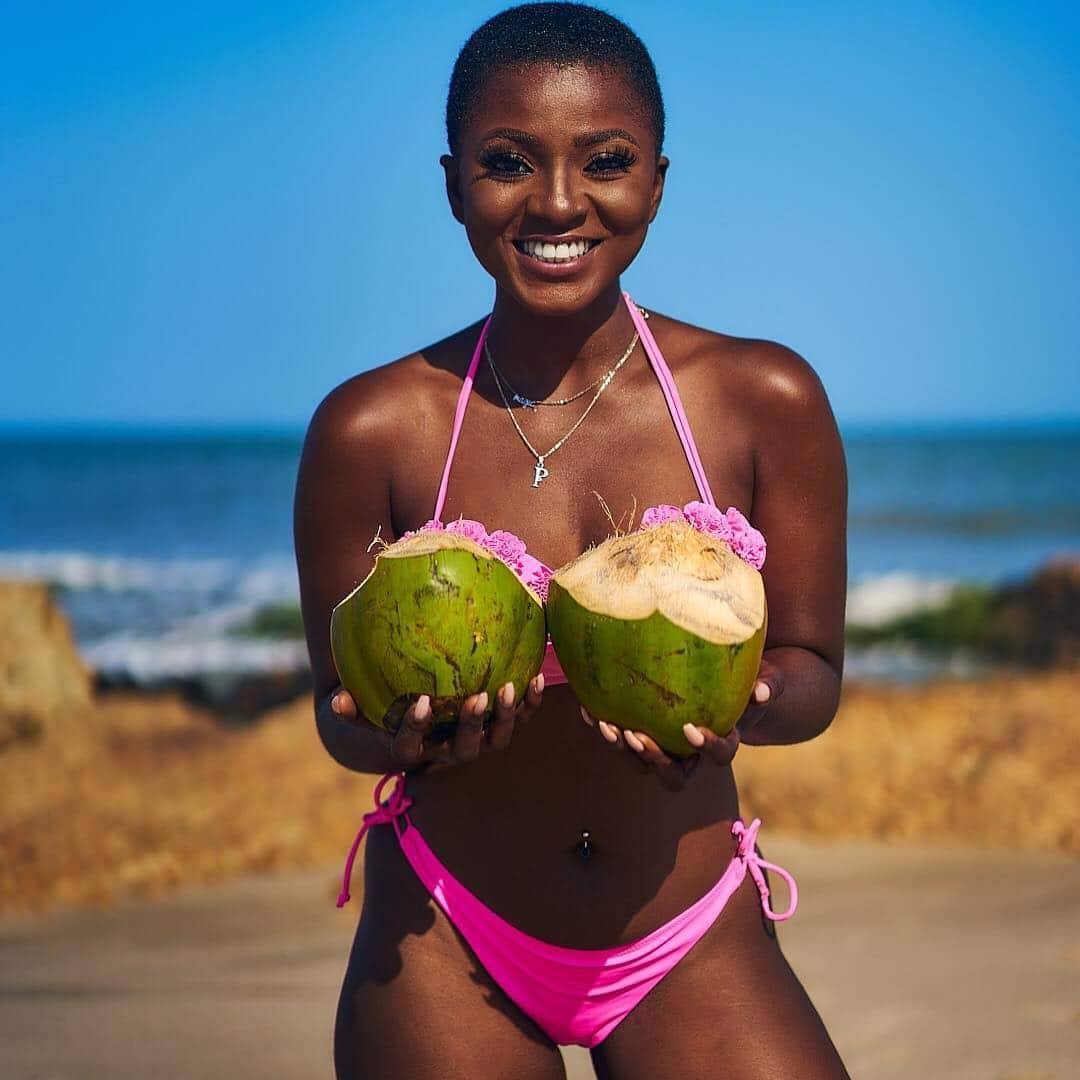 Latest entertainment news from Prime News Ghana