Nigerian Singer, David Adeleke better known as Davido last night made a major mark on the international scene as shared lovely kisses with his boo, Chioma on stage at his massive concert at the O2 Arena, London, United Kingdoms. 
The 'Assurance' hitmaker was introduced to the London crowd by popular A-list actor, Idris Elba who acknowledged him as the youngest African to ever sell out the massive arena.
Davido did not also fail to deliver powerful performances as Chioma was also there by his side giving him all the support he could get from her.
In a viral video PrimeNewsGhana sighted on a social media platform, Chioma joined Davido on stage as he was performing his popular hit song 'Assurance'.
Read Also: Chioma celebrates Davido's 26th birthday in the sweetest way ever
https://twitter.com/officialdaddymo/status/1089676371305979904
HISTORIC!!! Davido joins the likes of Beyoncé, Rihanna, Wizkid, Kanye West, Drake, Elton John Prince, Alicia Keys, Adele, Celine Dion, Britney Spears on the list of Artists who have sold out the World's Busiest Music Arena, 20,000 capacity 02 Arena in London as headliners. 
Here are photos and videos from the event below :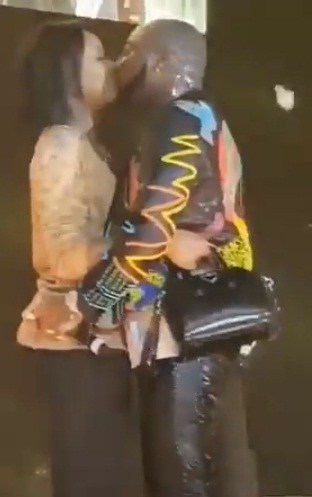 Read Also: Davido's looks on groomsman duties over the weekend
Read Also: Davido wins "Best African Act" of the Year