Patrons were left with excitement after the 'TAKE ME TO THE MOON' show by Roverman Production at the National Theatre. 
The two-weekend show provided a great atmosphere at the National Theatre dominated by drama, comedy, good music, and valuable lessons at the same time.
It was an evening of relaxation and intense drama experience for all the shows.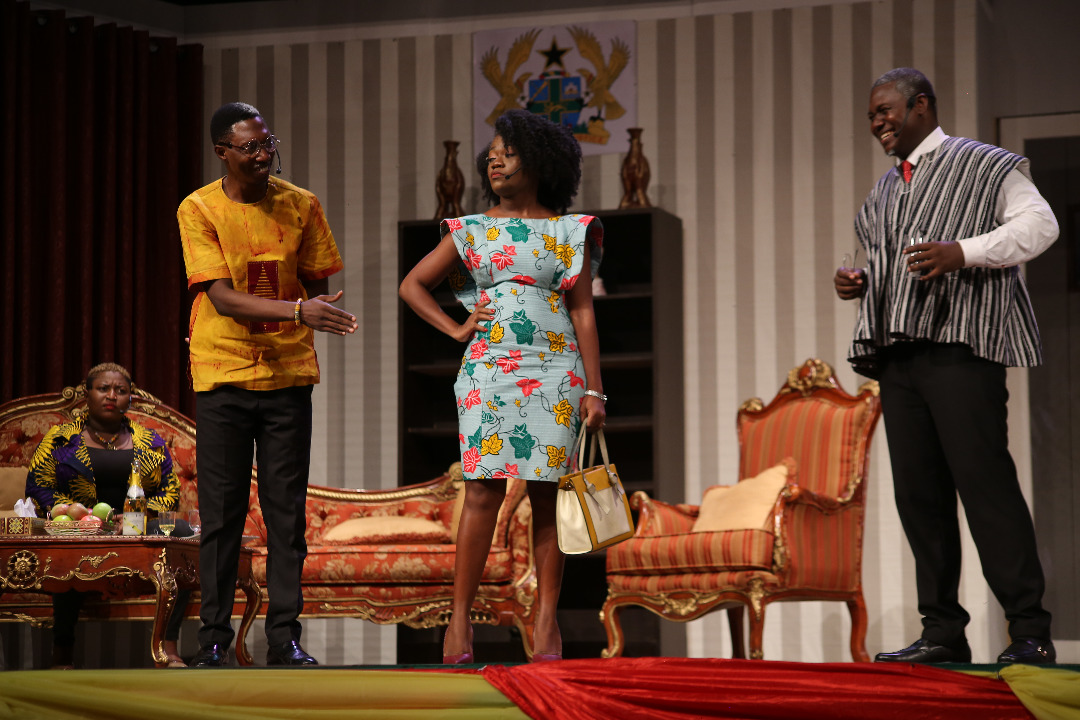 Patrons after the show vowed to be at all the theatre experiences that will be provided by Roverman Production throughout the year. What makes it most exciting is the careful selection of the songs and the use of popular phrases and statements.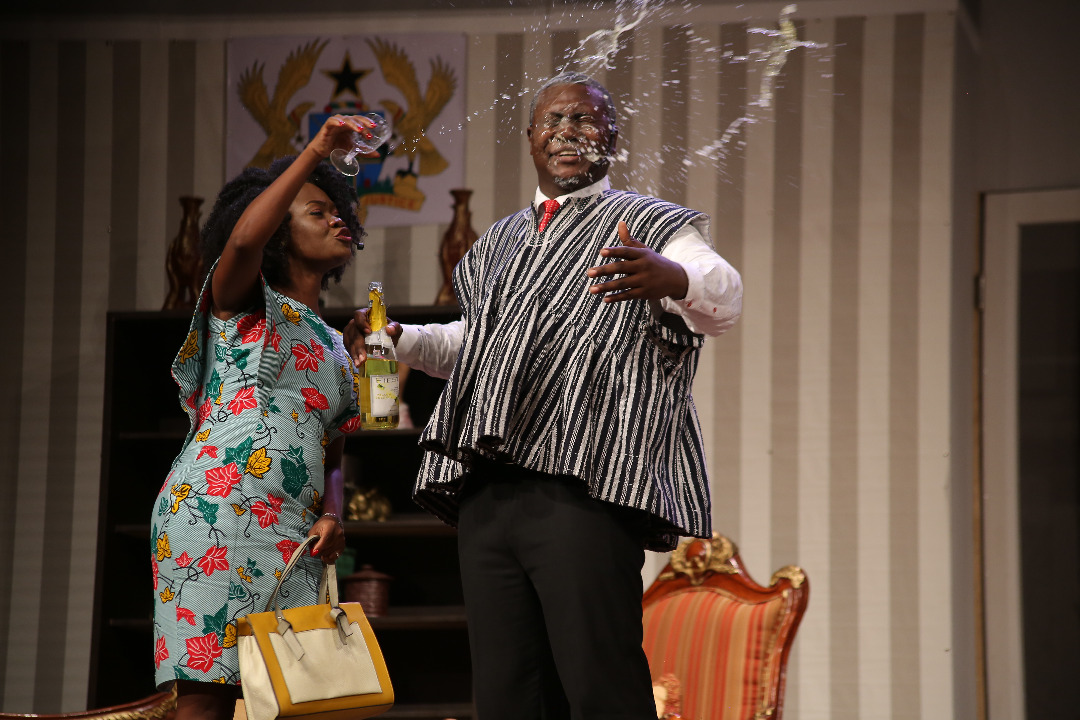 Stagecraft, creativity, coordination, costume, and delivery point to the hard work put into the production. The production is best described as value for money as there is simply no regret in making it to the National Theatre for the show.
In case you've missed the show, the play tells the story of Kwadwo Boamah who has a very wild dream.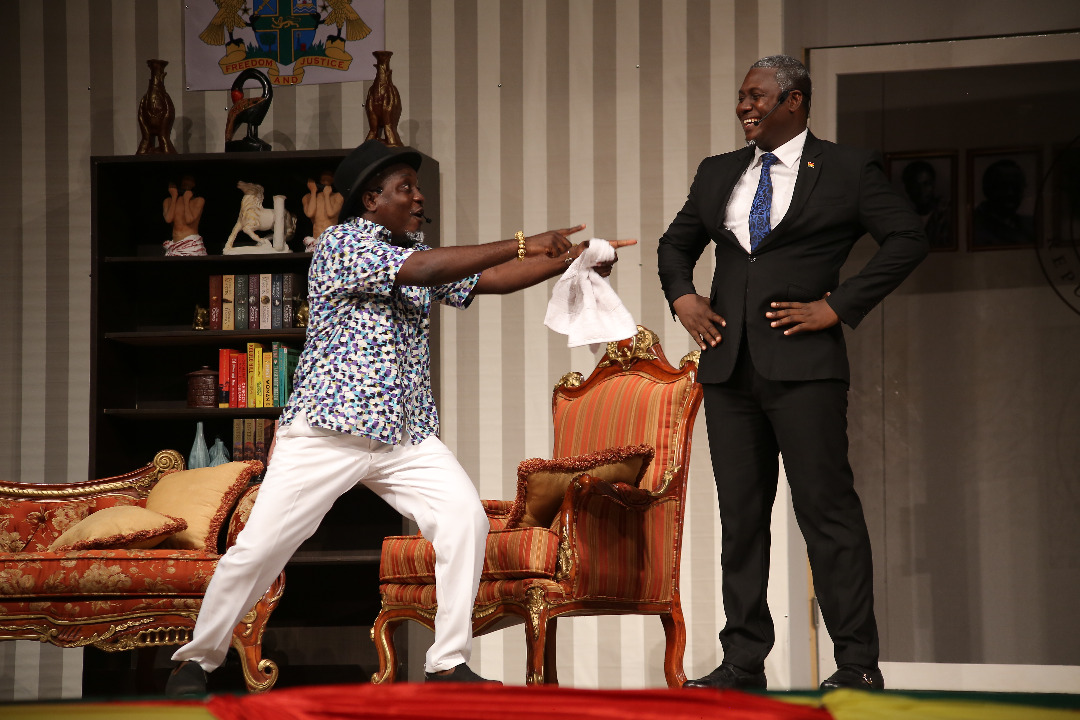 He seeks the assistance of Prof Tettey, who buys into the idea, much against the desires of Akuye, his no-nonsense wife.
Somewhere in the mix is Hon Eillen, Kwadwo's vengeful ex-wife who he still has feelings for, and Donna, his secretary who once had feelings for him!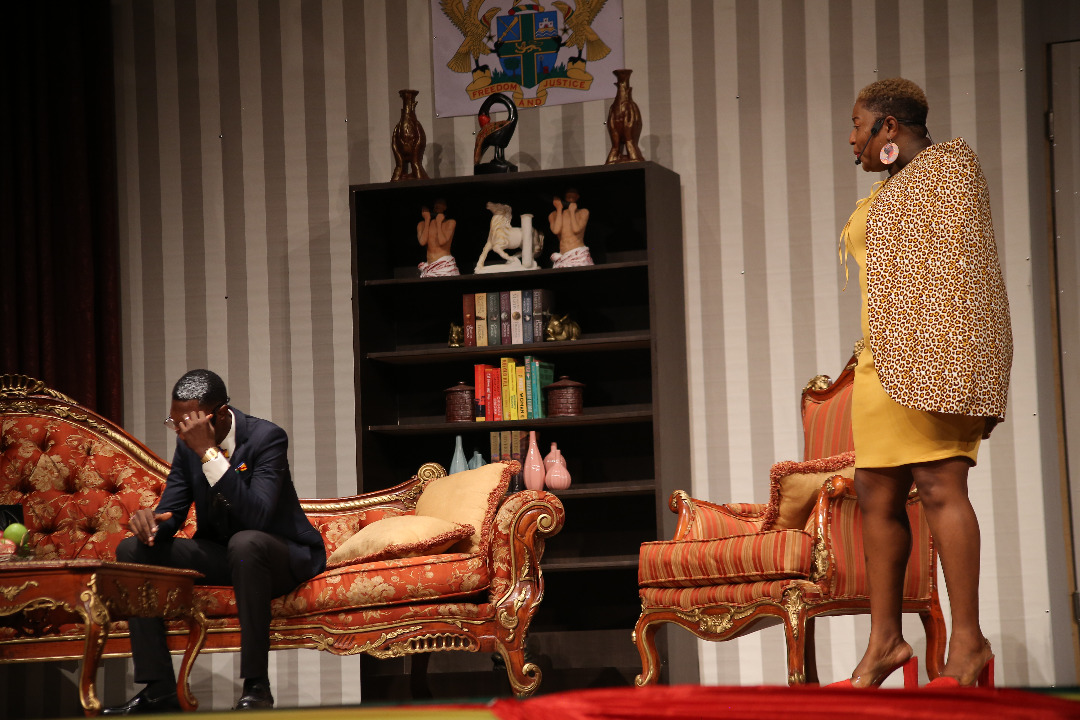 TAKE ME TO THE MOON asks a question: "What is your biggest dream? The one that scares you even thinking about it? And what if pursuing that dream could cost you the love of your life?"
TAKE ME TO THE MOON shows us how we can all go for our dreams whilst fighting for love.