It's a very hot Sunday, and Shatta Michy has taken to social media to welcome some church members home with a hot sexy picture. 
As to what triggered her to release the photo PrimeNewsGhana sighted on her Instagram page is yet unknown but it could be recalled that an online blogger by name @Those_called_celebrities which is managed by a lady threatened to leak her nude photos and videos she received from Shatta Wale.
The power couple had apparently been having relationship challenges behind the scenes for some time now, and their acrimony spilled onto social media, stunning the nation and it is believed that Shatta Michy is not over with everything that happened.
Check out Shatta Michy's nude photo here: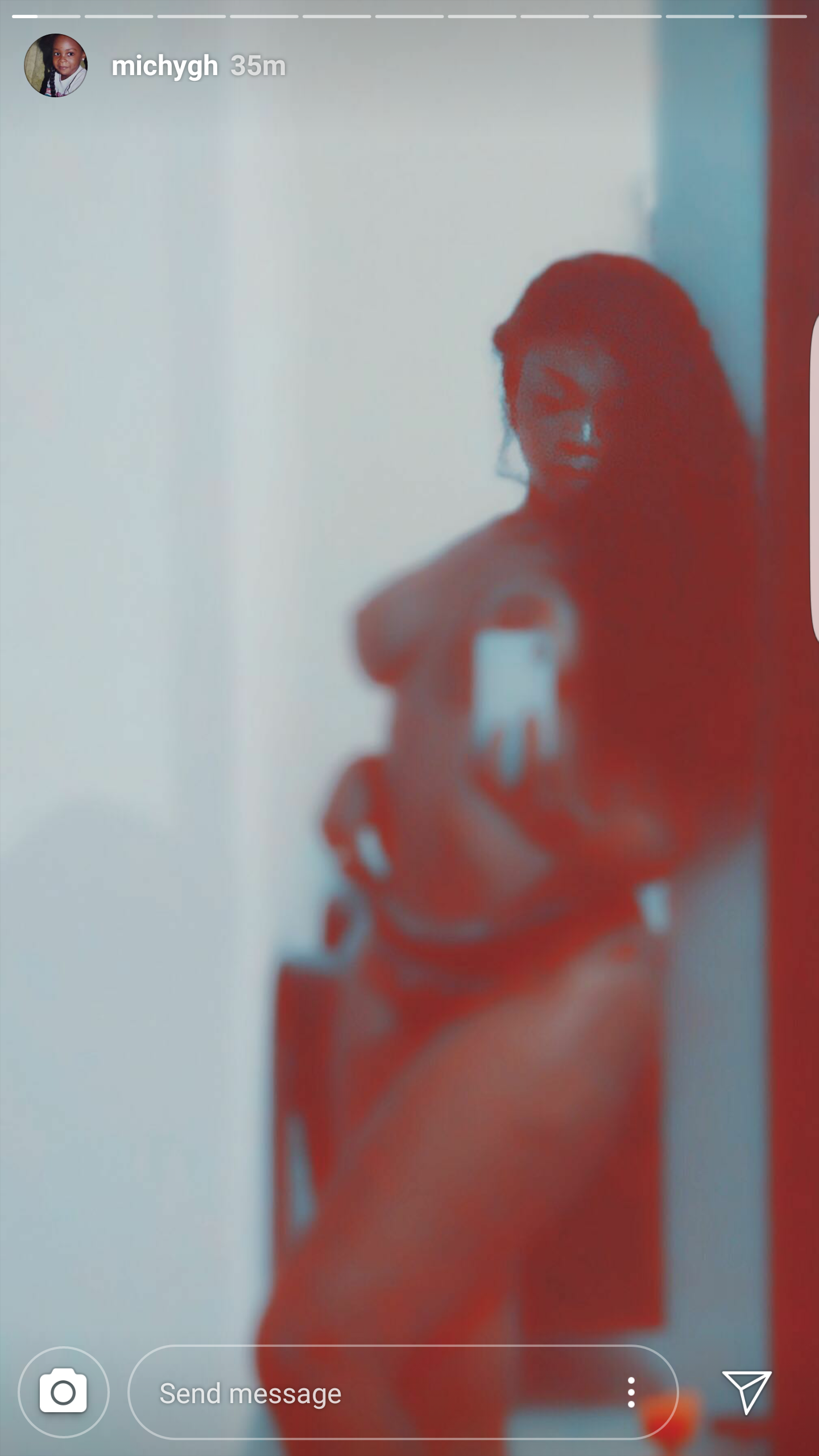 Read Also: Shatta Wale allegedly sending nude photos of Shatta Michy to bloggers