After offering music lovers with 'Party Up' and 'Better Days', reggae-dancehall duo Unruly Family is out with a fresh tune titled 'Comeback' featuring Miss Freeze.
Comprising Mighty Black Jee and Tuff Tonda, the Unruly boy's latest song touches on the dilemma most lovers face at a point in their relationship.
As can be deduced from the title, 'Comeback' is a plea to a lover to reconcile to a partner after a heartbreak.
Miss Freeze who offers some crisp ragga and singing rightly asked //what me comeback for, cheat// but Black Jee in his singing element makes the case that if what they shared was love, then she would come back to him for differences to be mended.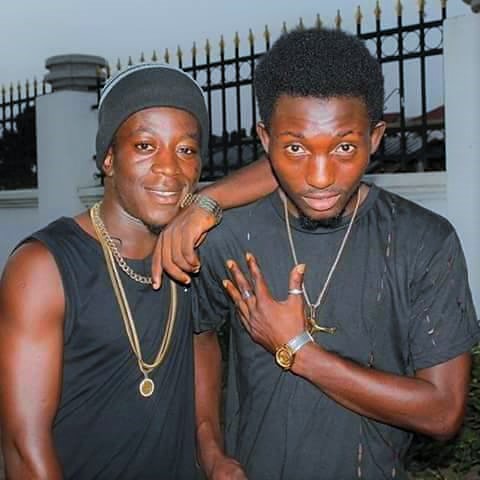 Tuff Tonda & Black Jee
Black Jee states that despite his failings, he deserves another chance and showers praise on her estranged lover for not being a money girl.
Freeze however counters that he took her love for granted such that when she needed him most, he wasn't around knowing very well she couldn't stay without him.
'Comeback' produced by Ghanaian beat maker A.K Beatz and mixed by Gachoius Beatz on the GunShot Riddim is major on reconciliation.
Tuff Tonda comes in to acknowledge the winding and shaking abilities of his lover adding he was ready to do whatever it took to regain the trust of his lover since he missed her dearly.
According to Mighty Black Jee and Tuff Tonda, since their last outing, there's been an improvement in their craft regarding tonation, delivery and content offering.
They submitted that Miss Freeze was settled upon for this joint because of their association with Patois Nation Africa and also being a brilliant musician.
The dream is for 'Comeback' to make event organisers contact them for shows and for the general public to enjoy and embrace the tune.
Enjoy 'Comeback' from Unruly Family here: