Dubai-based businesswoman, Yasmin Behzadi, is threatening to take legal action against talented musician, King Promise after spending $150k in his career. 
Yasmin is crying of neglect after allegedly putting huge sums of money to help build the talented musician's career.
The lady behind rapper Sarkodie's clothing line, Sark Collection Yasmin Behzadi is angry and feeling very disappointed that King Promise does not recognize the effort and hard work she has contributed to his career.
In an interview with Andy Dosty, host of 'Daybreak Hitz' on Hitz FM, Yasmin Basadi stated that she is the reason and the brain behind the musical career of King Promise.
The Dubai-based woman said she met the musician, who was then called Boy P, through Sarkodie.
Yasmin during the interview disclosed that she met King Promise a hotel and "after listening to some of his songs, she felt he has a good talent and decided to sign him.
She narrated that, after signing him and helping change his name from Boy P to King Promise, she set up YB Records to help push King Promise's music.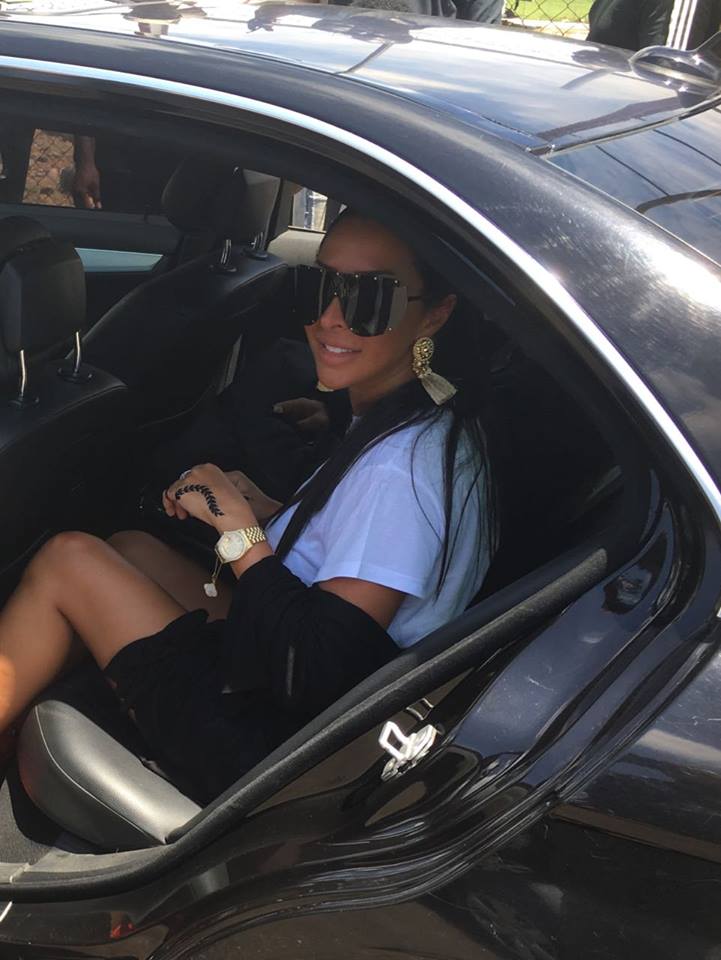 According to her, she spent in excess of $150,000 on high budget music videos shoots in Dubai, traveling, expenses, luxury cars, Hollywood producers, and promotions.
She said she even turned her house into a studio just for the singer. "I have all the evidence," she added.
Yasmin said she told King Promise never to betray her and it's unfortunate that, "people forget where they come from [and] who helped them."
She advised young talents not to be "disloyal" and "ungrateful."
Asked what might have gone wrong in their relationship, the businesswoman said the singer started making outrageous demands after they met Killbeatz to record Afrobeat songs.
She alleged that King Promise started asking for $10,000 to promote his songs. "They were giving me a huge budget for promotions…which didn't make sense to me."
Yasmin said after she complained about the demands, then the musician decided to cut her off and started working with Killbeatz.
A dejected Yasmin said it is sad that after all her efforts and investments, the singer has never acknowledged her as the woman behind the success of his career neither has she received a dime.
"Till today, [King] Promise hasn't given me a call," she said.
Asked if she believes King Promise is her artiste, she said, "I believe he is still signed to me…I have decided to keep quiet…"
Yasmin told Andy Dosty that she met King Promise's new management and told them that he "is my artiste and they've kept her in the dark."
She revealed that some of her works for the singer included 'Thank God' which features Fuse ODG.
When Andy Dosty inquired if she had a sexual relationship King Promise, Yasmin, outraged by the question responded, "are you crazy?" and said she is not his age adding that the musician is "like family."
For her next line of action, she said she will take legal action against the musician soon.
Andy Dosty announced that attempts to get King Promise's management to react to the allegations have been unsuccessful.
Entertainment news on Prime News Ghana