Ghana National College has qualified for the Semi-Final stage of the 2018 National Science and Maths Quiz after giving Aburi Girls' SHS and University Practice SHS a challenging competition during the second contest of the quarter-final stage.
 Although Ghana National College started on the low in the first round of the competition, they steadily rose to the mark as Aburi Girls and University Practice battled them squarely.
At the end of the contest, Ghana National College scored 45, Aburi Girls 38 points secured and University Practice SHS scored 30 points
With the introduction of the GCB Bank's Money Zone, each point of the competing schools at the quarter-final stage is worth Five Ghana Cedis(GHS5), which will be paid out to each of the three competitors and their teacher.
Aburi Girls' and University Practice SHS will, therefore, have to return as a seeded school in the 2019 edition of the NSMQ, while Ghana National College proceeds to the next stage of the competition.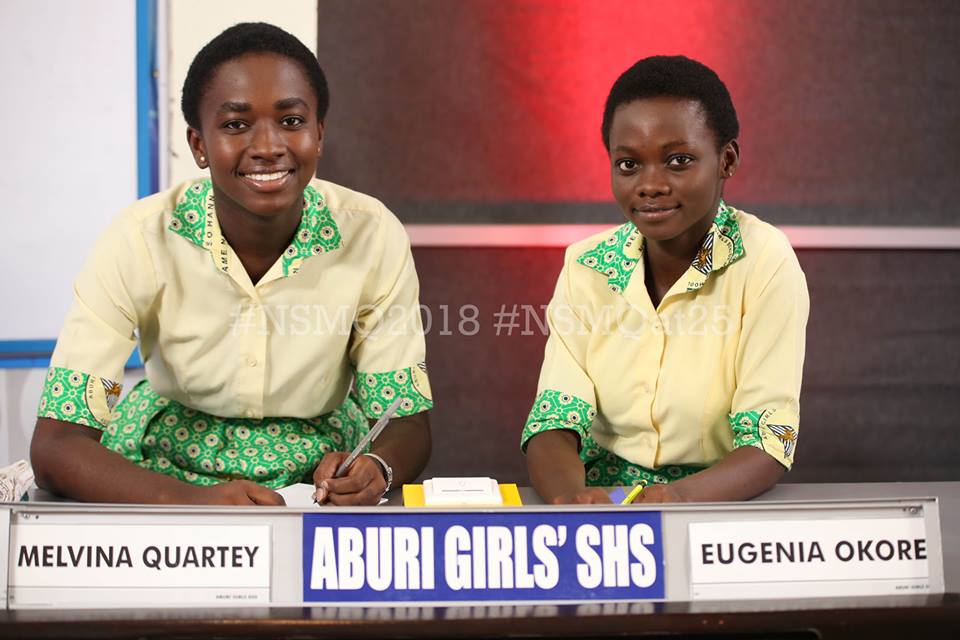 Thus Ghana National College will receive GH¢900 in total, while Aburi Girls' and University Practice will go home with GH¢760 and GH¢600 respectively.
The Quarter Finals stage spans from June 28th- June 30, and Semi-Finals on July 2, 2018.
The Grand Finale of the NSMQ 2018 will be held on Thursday, July 5, 2018.