The Asantehene Otumfuo Osei Tutu has called on Parliament to consult traditional rulers when enacting laws.
 According to him the views of Traditional leaders, when considered, will help to ensure the traditions and customs of the people are protected in the enactment of laws.
He added this when done would as well help traditional leaders to also have the power to punish offenders of the law.
He as well showed appreciation to the Okyehene for extending an invitation to him for the Anniversary thereby reinforcing the need for all both Akems and the Asantes to be united than before.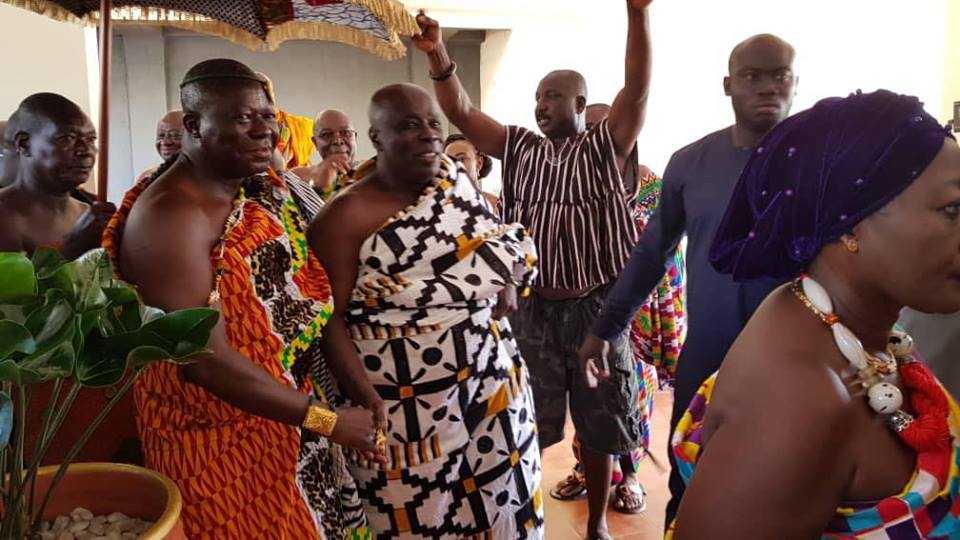 Read Also: PICTURES: Otumfuo Osei Tutu II makes historic visit to Kyebi
 The Asantehene as well shared some loving memories about the late Okyehene and his efforts towards the transformation of the Okyeman and Asanteman.
He made this known when he, paid a historic visit to Kyebi to meet Okyehene Osagyefo Amoatia Ofori Panin today, Thursday, 23 August 2018, as a special guest of honour at the 75th anniversary of the death a former Okyehene Nana Sir Ofori Atta.
Read Also: Asantehene, Okyehene 'clash' at J.B. Danquah's funeral