The First Lady, Mrs Rebecca Akufo-Addo, has donated six ambulances to six health institutions across the country to strengthen health delivery.


The beneficiary institutions are the Osu Government Maternity Home, the Sakumono Community Hospital, the Valley View University Hospital and the Rebecca Akufo-Addo Paediatric and Intensive Care Unit (PICU) at the Korle Bu Teaching Hospital, all in the Greater Accra Region.

The rest are the West Gonja District Polyclinic in the Northern Region and the Komfo Anokye Mother and Baby Unit in Kumasi in the Ashanti Region.

The gesture is in line with the effort of the Rebecca Foundation to provide support for institutions whose mandate involves health delivery and catering for the vulnerable.

The ambulances were donated with the support of Svani Ghana Limited, authorised dealers in Renault vehicles in Ghana.

The vehicles are fitted with the relevant medical equipment, including stretchers, maternity kits, cardiac monitors, oxygen, gloves, syringes and burn kits.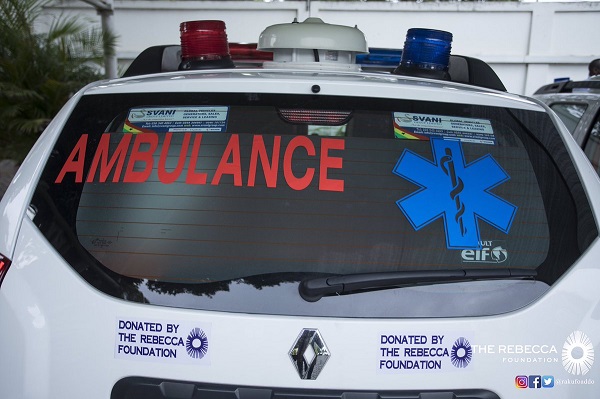 Presenting the keys to the ambulances in Accra last Wednesday, Mrs Akufo-Addo, who is also the Executive Director of the Rebecca Foundation, said the ability of health delivery personnel to respond to emergencies such as accidents, complications during childbirth and venomous bites in time was very cardinal in preventing avoidable deaths and that had informed her organisation to donate the ambulances.

A Deputy Minister of Health, Mrs Tina Mensah, who received the ambulances on behalf of the beneficiary health institutions, thanked the First Lady for the kind gesture.


She promised that the ambulances would be used for their intended purposes for the benefit of all.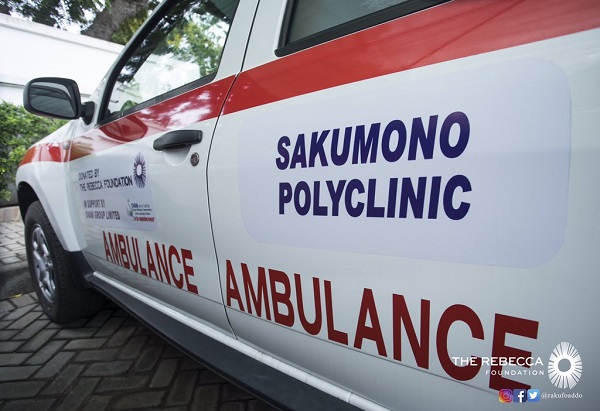 Mrs Mensah, who is also the Member of Parliament (MP) for Weija-Gbawe in the Greater Accra Region, commended Mrs Akufo-Addo and the Rebecca Foundation for their invaluable support to the health sector and said the government was prepared to assist such bodies in their quest to support the health sector.

Beneficiaries

On behalf of the recipient facilities, the Municipal Chief Executive for Klottey Korley, Nii Adjei Tawiah, said the ambulances had come in handy for all the beneficiaries and disclosed that his municipality, which was one of the newly created assemblies, was until now without an ambulance.

The Matron of the Osu Government Maternity Home, Ms Ella Hansen Owoo, for her part, said the ambulance had brought relief to the home, as the facility had been operating without an ambulance.

She said expectant mothers had to resort to taxis when they were referred to bigger facilities.

Ms Owoo thanked the First Lady for remembering the maternity home and said because it delivered free maternal health services, for which reason mothers attended the facility at no cost to them, the Osu Government Maternity Home was always cash constrained.
READ ALSO:
Source: Graphic Online