Fish farmers in the country have applauded the Ghana Aquaculture for food & jobs programme introduced the Ministry of Fisheries.  
The group has applauded the move but fears the gains could be eroded with the presence of instances of diseases at some fish farms.
The comments follow the disclosure of the programme by the Minister, Elizabeth Afoley Quaye at the National Farmers Day Celebration.
A member of the Aquaculture Association, Kwame Safo said the move should also help increase export revenue from fish in the long term.
Commenting on the specific needs that they may require to enhance their business, he highlighted issues of vaccines and reduced import duties.
"Often the demand is for the input, the feed cost is what farmers complain about and now vaccination if needed, is also something that farmers complain about. Also waiving of import duties on all farm inputs including feed inputs," he stated.
The sector Minister, Elizabeth Afoley Quaye is yet to give details on the program.
She has however hinted that the aquaculture for food and jobs will involve the provision of inputs to farmers to improve their output.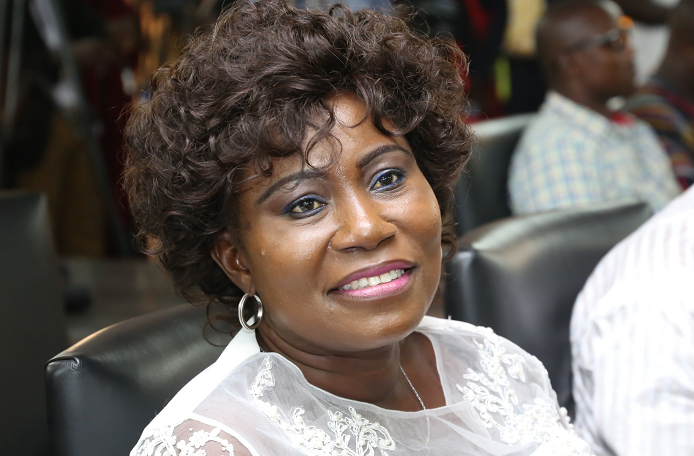 Minister for Fisheries and Aquaculture
, 
Elizabeth Afoley Quaye
Already, a similar program embarked on by the Agric ministry has made Ghana self-sufficient in maize production at least for this year.
READ MORE:
WATCH: Fishermen demonstrate over ban on fishing
Kwame Safo believes that recent cases of diseases on some tilapia farms require swift attention from the Ministry to avert any loss when the programme is eventually rolled out.
"It's a very unfortunate event and there are all sorts of theories as to what exactly is going on, but there are words about that there are some dodgy practices certain farms are adopting and that is affecting the situation. Nobody really knows what exactly and how to pinpoint it," he indicated.
Ghana News: Latest news in Ghana