Today, Tuesday, March 7, 2023, has been declared a holiday for all students in the country.
According to GES, the move follows the celebration of the 66th Independence Day of the country which was observed on 6th March 2023 and had vigorous preparation from the schools.
"Schools resume fully on Wednesday, March 8, 2023. All parents and guardians are therefore to take note. Any inconvenience created is deeply regretted," the spokeswoman for GES, Cassandra Twum Ampofo explained in a statement.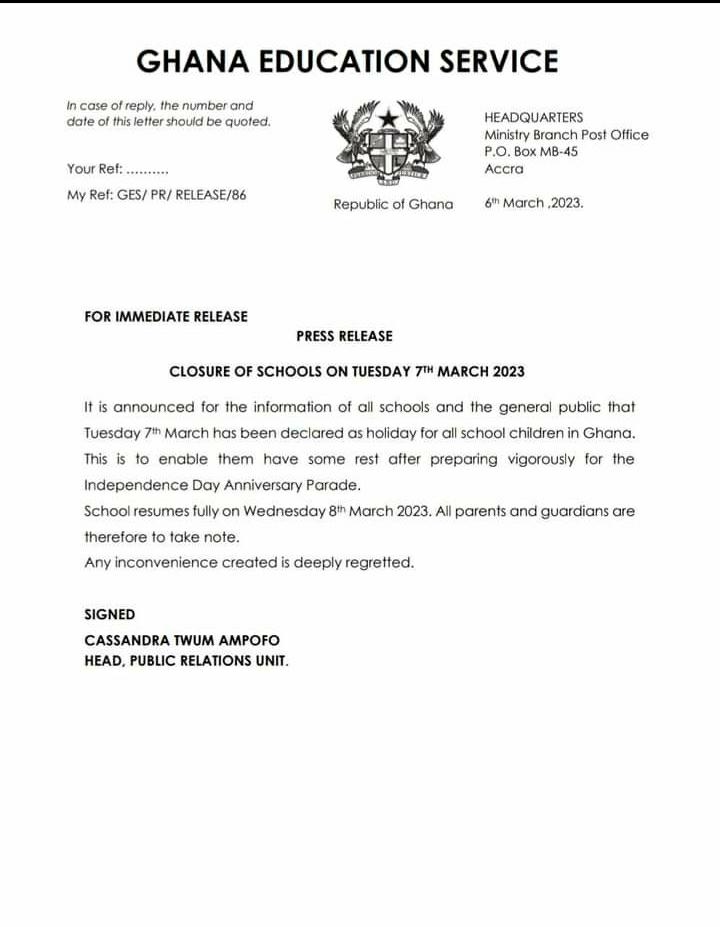 The Volta Region hosted this year's National Independence Day celebration on March 6, 2023, at the 5,000-capacity Ho Youth Resource Centre (located at Adaklu Tsrefe).