Government has taken delivery of some 48 new ambulances which will improve health care.
The government purchased 307 ambulances but so far 96 have arrived and they hope to take delivery of the full complement of brand new ambulances by November.
48 arrived earlier in the year and the latest fleet of 48 arriving in this weekend.
The government is expected to have at least 275 fully installed ambulances to be distributed across the country's 275 constituencies.
READ ALSO:  First Lady donates ambulances to six health facilities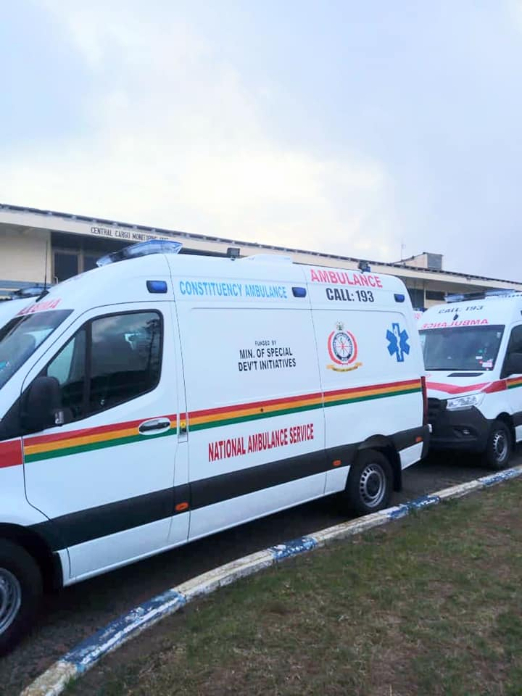 "In the history of Ghana, this is the largest fleet that has been procured," an elated Chief Executive of the National Ambulance Service (NAS), Prof. Ahmed Nuhu Alhassan, announced to journalists Saturday, September 21.

"The good news about these ambulances coming is that they are good for every purpose…and exceeded the international standards because we [NAS] were involved in every stage of the installation," he added.
The National Ambulance Service which was established in 2004 with seven ambulances, currently has 133 operating across the country.
This, however, is woefully inadequate following the expansion of pre-hospital care, which is the main objective of the government to have at least one ambulance dedicated to each constituency.
In June this year First Lady, Mrs Rebecca Akufo-Addo, has donated six ambulances to six health institutions across the country to strengthen health delivery.
The beneficiary institutions were the Osu Government Maternity Home, the Sakumono Community Hospital, the Valley View University Hospital and the Rebecca Akufo-Addo Paediatric and Intensive Care Unit (PICU) at the Korle Bu Teaching Hospital, all in the Greater Accra Region.
READ ALSO:  Gov't procures 300 ambulances under One Million, One Constituency initiative