Operation Vanguard Taskforce has urged the Inspector General of Police, David Asante-Appeatu to punish police officers who were caught together with some five military personnel engaging in illegal mining popularly known as galamsey.
The Ghana Armed Forces revealed it has "severely sanctioned" five soldiers for their involvement in galamsey operations in the Wassa Akropong general area on 30 May 2018.
The soldiers namely 197533 Cpl Mensah S, 199442 Cpl Nkuah P, 199499 Cpl Owoo SB, 203225 L/Cpl Boateng SY and 203538 L/Cpl Obeng S were tried by a Disciplinary Board in accordance with Ghana Armed Forces Rules and Regulations.
A statement signed by the Director Public Relations for the GAF, Colonel Eric Aggrey-Quashie, on Friday, June 8, 2018, noted "With the exception of Cpl. Mensah, who was sentenced to 60 days detention and a reduction in rank from Corporal to Private, the remaining four soldiers were all sentenced to 90 days detention with consequential penalties, including release from the Ghana Armed Forces for services no longer required, after serving their sentences"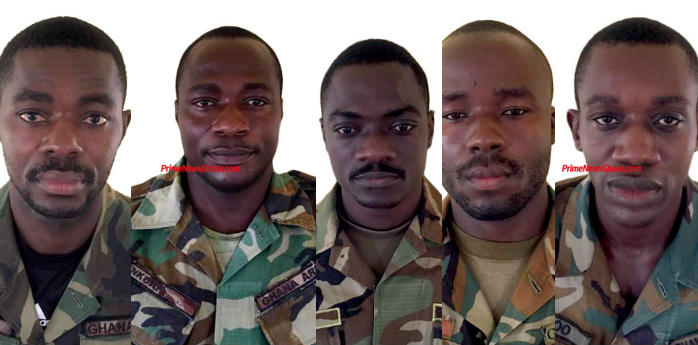 The Akufo-Addo-led government in 2017 set up a joint Police-Military taskforce under the code name "Operation Vanguard" as part of efforts to deal with illegal miners in order to protect water bodies and the environment.