A one-hour rainfall on Thursday, September 13, 2018, has left the Eastern Regional capital Koforidua flooded.
The floods destroyed almost everything. Scores of people whose homes the flood waters violently entered have also been displaced.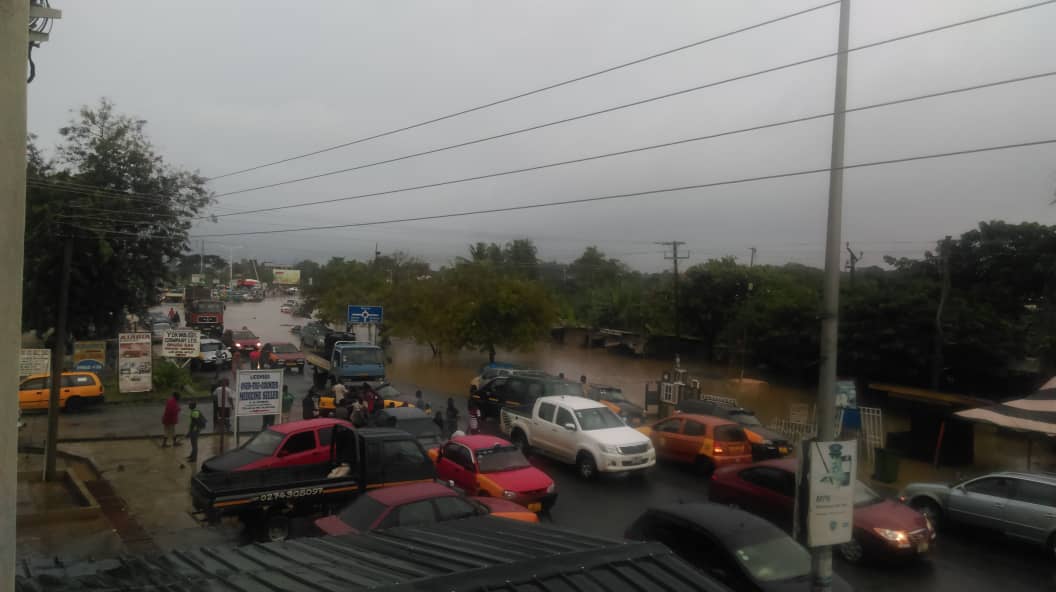 Heavily affected areas included Nsukwao, where the Nsukwao River overflowed it's banks displacing hundreds of people who live in and around that part of Koforidua.
Also affected are residents of Sentimental,  Zongo, Musuko, Two Streams, all suburbs of Koforidua.
The perennial flooding in Koforidua has partly been blamed on the lack of drains and choked gutters in the municipality.