The Chief Executive Officer (CEO) of Mobile Telecommunication Network (MTN), Ebenezer Twum Asante was adjudged the Marketing Man of the year, while Mrs Abiola Bawuah, CEO of United Bank for Africa (UBA) was pronounced Marketing Woman of the Year at the 28th edition of the Chartered Institute of Marketing Ghana (CIMG) Awards in Accra.
Mr Clifford Mettle, Director Marketing and alternate channel and Ms Lorlonyo Nuworsu, Client Relationship Officer at the National Health Insurance Authority (NHIA) were also awarded Marketing Practioner of the Year and Marketing Student of the Year respectively.
Accepting the award,Mr Twum Asante said he was honoured to be selected as the winner amongst a list of reputable nominees and noted that the award will only encourage him to drive the MTN brand to achieve to achieve greater laurels.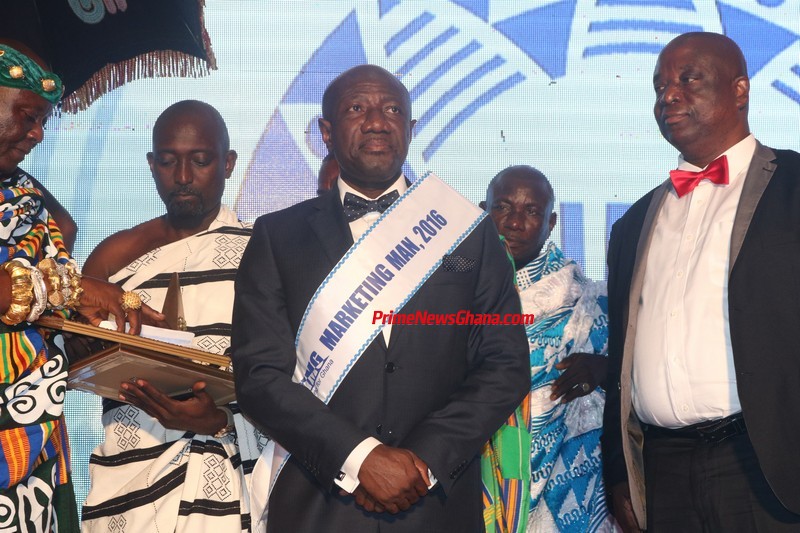 He said MTN as a brand believes every Ghanaian deserves the benefit of a modern connected life that will drive the country's socio-economic transformation.
"We cannot rest until Ghana also attains a digital economy driving the efficiencies of ICT and most importantly the transparency that comes with automated and digital business," he said.
According to him, ICT is the necessary antidote required to win the fight against corruption in the country.
He dedicated the award to true hard working Ghanaians who go the extra mile to protect their professional integrity while pursuing excellence in their professional pursuit.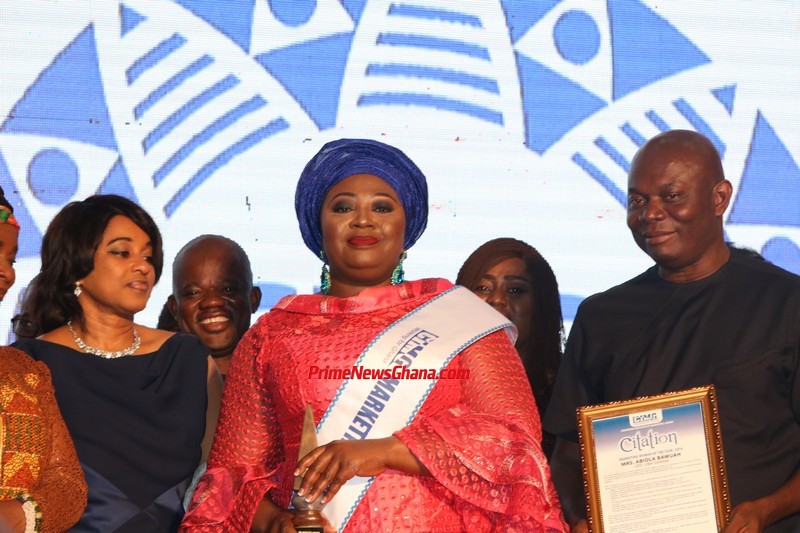 For her part, Mrs Abiola expressed appreciation to the organisers of the awards and her staff for making it possible to win the award.
"As an individual, I May have done my best but there is no way I could have done that alone, In was just lucky to have a strong team from the UBA family," she said
Below are the list of the Award winners
Special Award - Seth Kwame Boateng,
                     -  Ethel Marfo
Business
Indigenous Catering Facility of the Year - Azmera
Hospitality Facility of the Year - Golden Tulip Kumasi City
Rural Bank of the Year – Odotobiri Rural Bank
Savings and loans company of the Year – Bonds  savings and loans
Finance house of the year - IZWE Loans
Microfinance company of the year - Nationwide Microfinance
Bank of the Year - Ecobank
Motor Firm of the Year – Japan Motors
Media Organisation of the Year – Multimedia Group Ltd
Petroleum Company of the Year – Goil Ghana
Telecom Company of the Year – MTN
Telecom Allied and Support Services - Spearhead Network Solutions
Insurance Company of the Year (General) – Star Assurance
Insurance Company of the Year (Life) – SIC Life
Marketing Oriented Company of the Year – MTN
Airline of the Year (Domestic) – Africa World
Airline of the Year (International) – Ethiopia Airlines
Manufacturing Company of the Year – Wilma Africa Ltd
Agro-based Company of the Year – Accra Composte and Recycle Plant
Retail Outlet of the Year – Electro Mart (Somovision)
Media
Brand Activation Programme of the Year – Unilever World Oral Day (Pepsodent)
TV Programme of the Year – Vodafone Healthline
Radio Programme of the Year – Citi Breakfast Show
Radio Advert of the Year – Latest Foam( U dey do yourself)
TV Advert of the Year – Vodafone (Ye Twii k) )
Print Adevert of the Year -  Vodafone
Outdoor Advertising of the Year - Airtel Flex
E-Commerce of the a Year - Jumia
Emerging Digital Media Organisation - Citi FM
Emerging Brand of the Year - RMG Ghana
Product of the Year - Nestle (Milo)
Hall of Fame
Hotel Facilities  (Allied and Support Services)- Yoks Investment
Insurance Company of the Year - Enterprise Insurance
                                                 Vanguard Assurance
Elite Category
Retail Outlet   -  Melcom Group of Companies
Motor Firm     -   Toyota Ghana
Marketing Personality
CIMG Marketing Student of the Year - Lorlonyo Nuworsu (Client Relationship Officer, NHIA)
Marketing Practioner of the Year - Mr Clifford Mettle (Dir Marketing and alternate channel)
Marketing Woman of the Year - Mrs Abiola Bawuah(CEO, UBA Bank)
Marketing man of the Year - Mr Ebenezer Twum Asante (CEO, MTN)