The much talked about 'John Evans Atta Mills Presidential Library', a memorial and research facility in Cape Coast has finally been opened.
 The Library was closed down for lack of funds to run it since the University of Cape Coast (UCC), which is responsible for the administration of the library was not able to pay the water and electricity bills of the facility.
To make matters worse, the contractor who worked on the project was said to have locked up the place and taken the keys away, denying the university access to the two-storey building situated opposite the Cape Coast Castle in the Central Region.
President John Dramani Mahama inaugurated the library on July 24, 2016, to coincide with the second anniversary of the death of President Mills.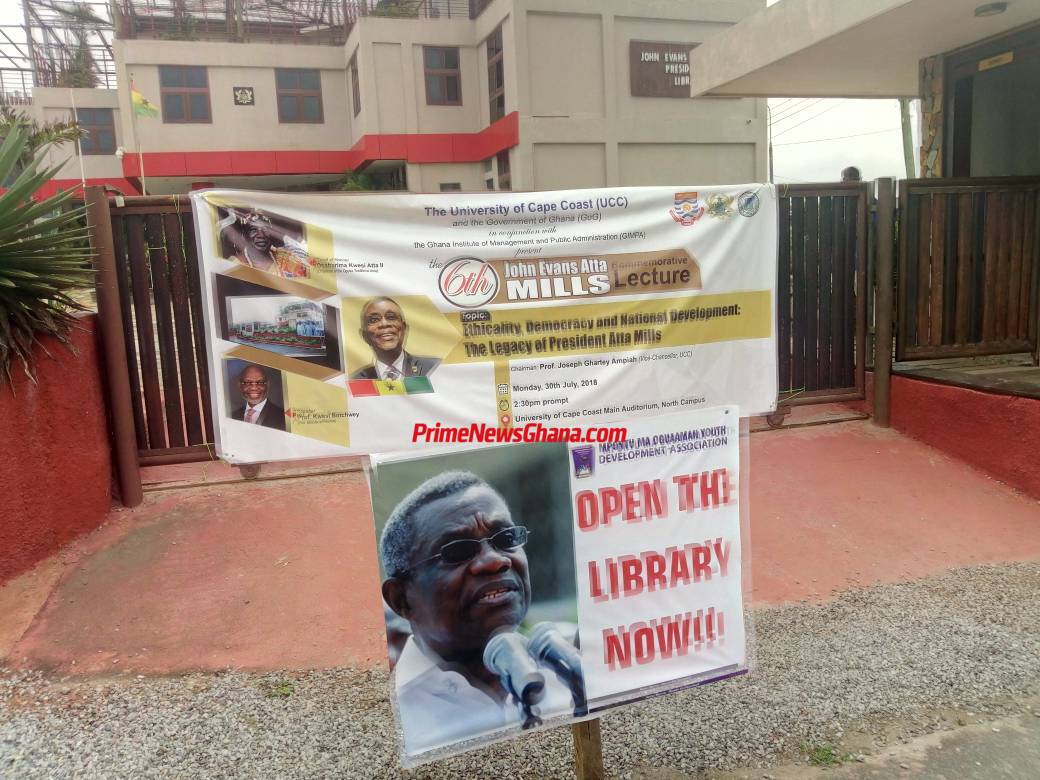 There was a banner in front of the edifice indicating the place has been open for public and the students.
Latest news from Prime News Ghana