Patients who seeks health service and delivery at Jejeti Health Center in the Atiwa East District of the Eastern Region have seized since last week Thursday following a devastating flood that nearly submerged the facility.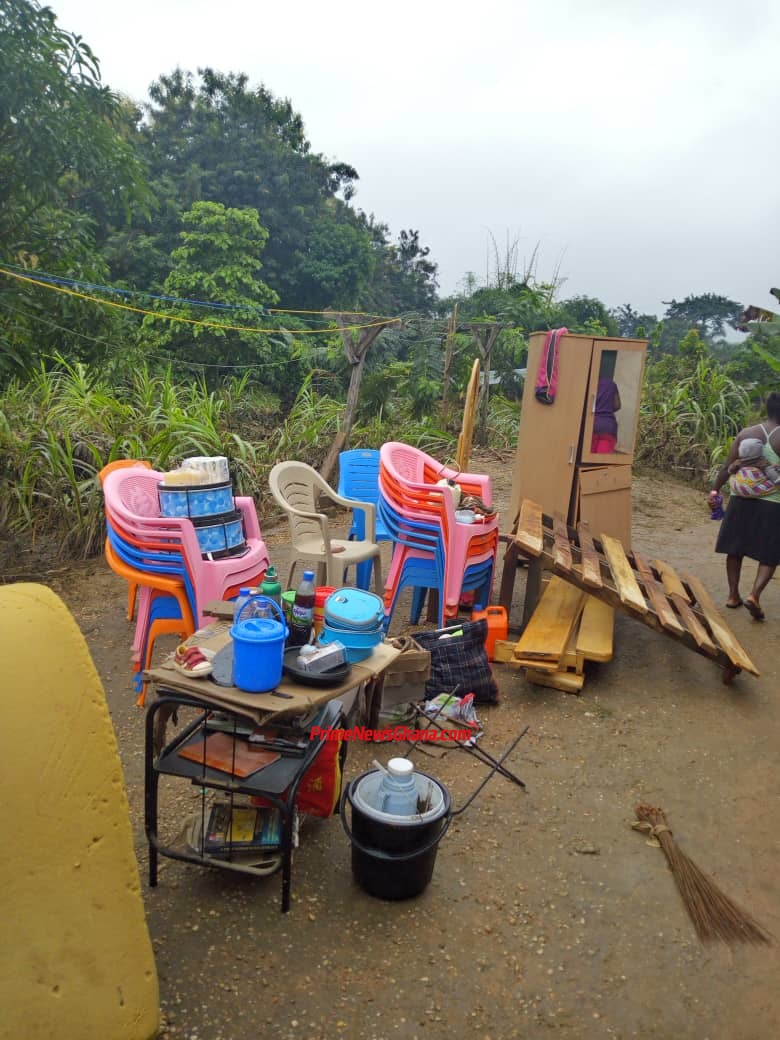 On Monday morning July 16, 2018, when PrimeNewsGhana visited the facility, authorities at the Health Centre were counting the losses as they were seen parking the waste into bins and mopping the waste water.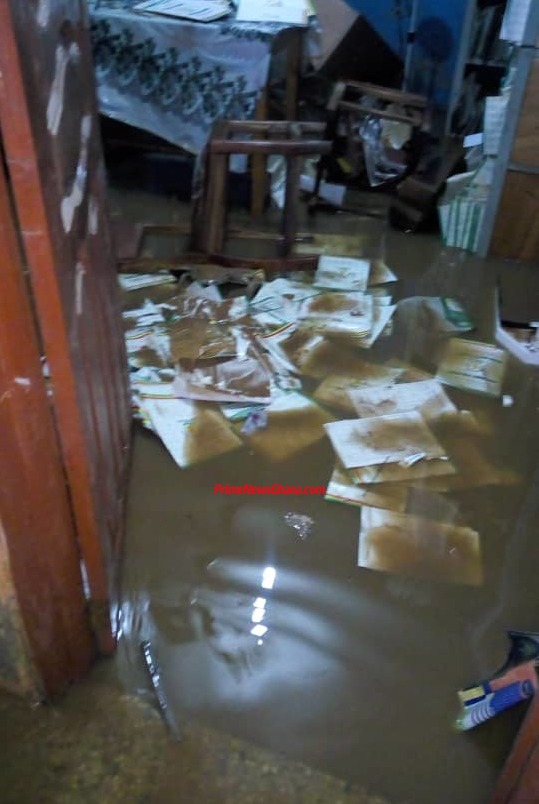 The flood waters entered almost every ward and department of the facility destroying medical equipment, patient folders; Health Insurance claims records, computers, refrigerators, vehicles, among others. No casualty was recorded.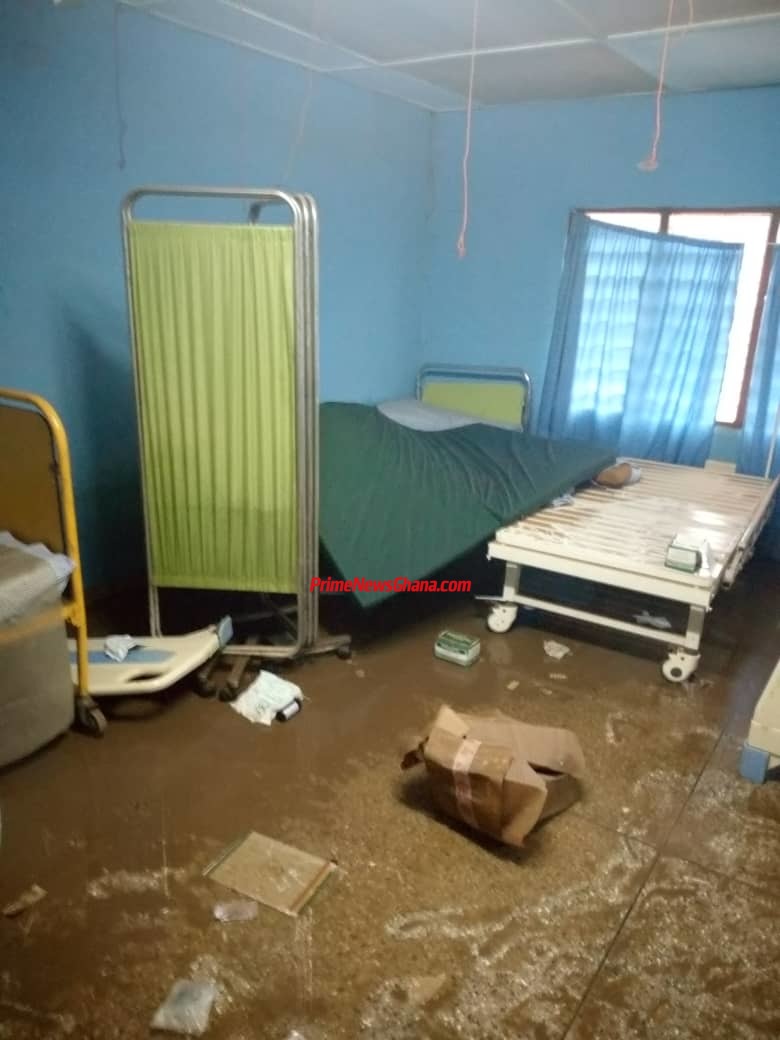 PrimeNewGhana's correspondent, Afia Agyeimaa, who visited the facility on Monday, July 16, 2018, observed that, most of the health equipment have been destroyed.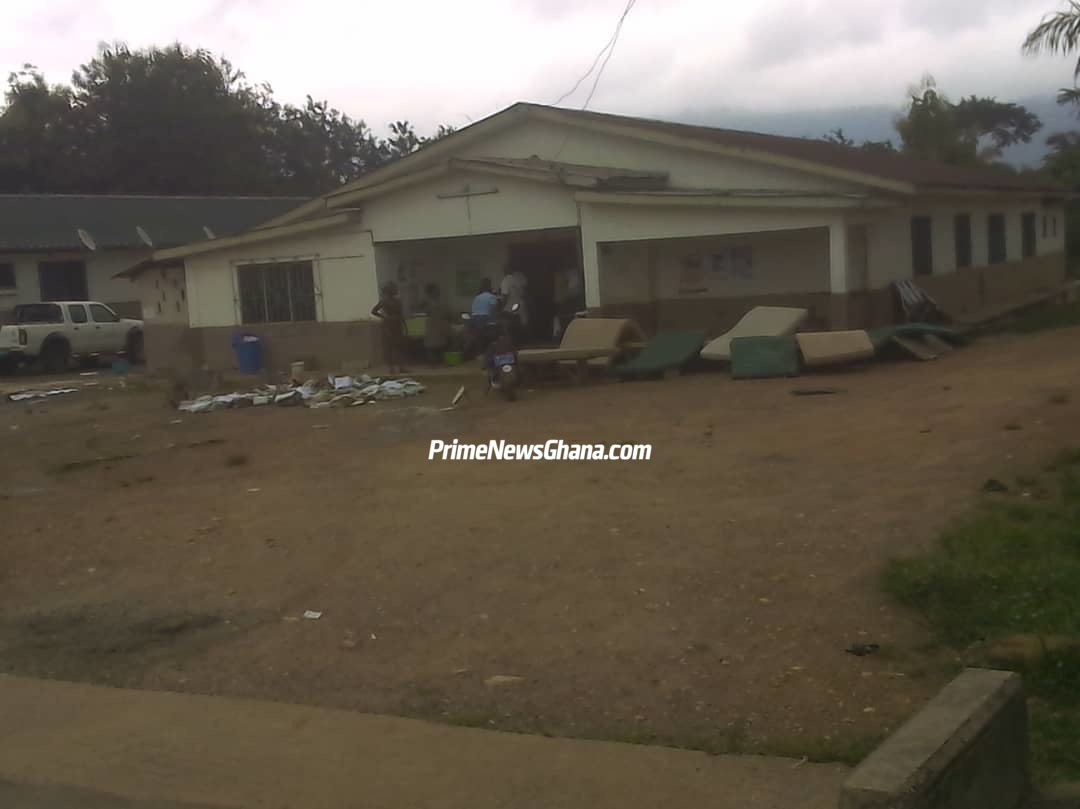 The Midwife at the Health Centre, Sara Dankwa, in an interview with PrimeNewsGhana said the Thursday's flooding also affected nurses quarters so they had to seek refuge at the nearby houses.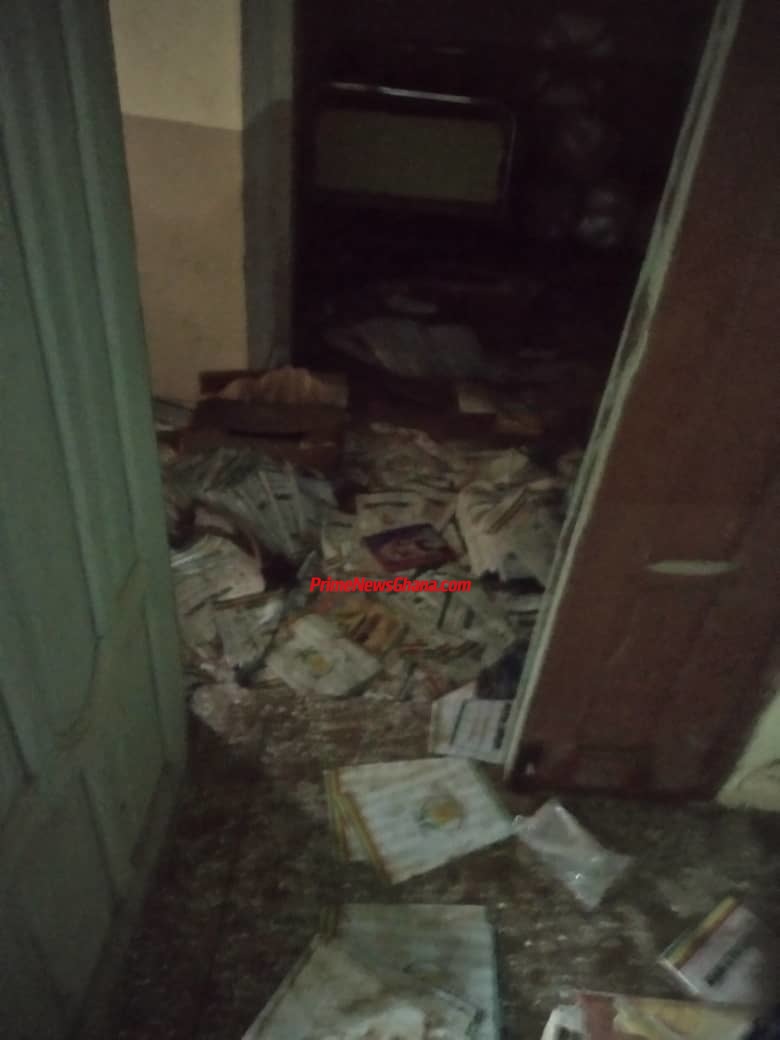 "It took away all our documents, clothes, food, documents, mattress, medicine and others, while others have been destroyed", she explained.
She said "no one has been here for medical attention since Thursday because all our things have been destroyed".
There would be no place for them to be admitted because all our instruments have been destroyed", Madam Sara Dankwa added.
Meanwhile, the Atiwa District Health Directorate has been notified about the incident with request to provide some essential drugs to enable the facility resume.
There has also been recommendation for relocation of the facility which they say, is sited in a waterlogged area.
Latest news from Prime News Ghana