A memorial service was held in Israel for late Major General Francis Vib-Sanziri who was the Head of Mission and Force Commander of the United Nations Disengagement Observer Force (UNDOF) on Wednesday, April 24, 2019.
The astute officer who passed away on 19th April 2019 was appointed by the United Nations Secretary-General, Antonio Guterres in October 2017 to head the Multi-National Force.
Maj Gen Vib-Sanziri was the former Director-General of the National Disaster Management Organization from 2015 to 2017.
The solemn ceremony which was held at Camp Ziouani was graced by Ghana's Ambassador to Israel, Mrs Hannah Ama Nyarko and other Ambassadors from Nigeria, Zambia, Rwanda, Nepal, among other diplomats.
Read also: Prez. Akufo-Addo mourns Major General Vib-Sanziri
A similar memorial service will be held on Friday, 25 April 2019 at Camp Faouar in Syria Arab Republic. The body of the late General is due to arrive in Ghana on Saturday, 27 April 2019 for further funeral rites.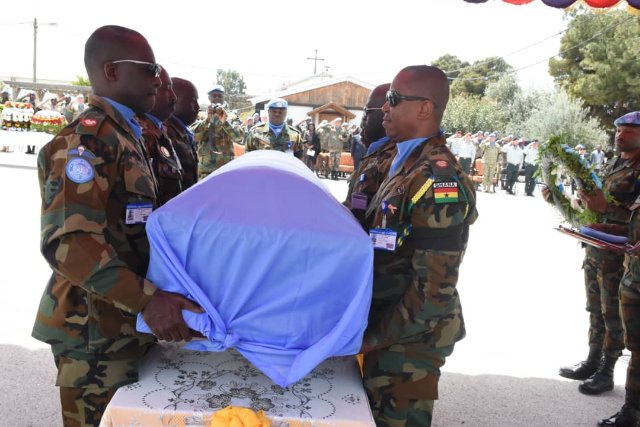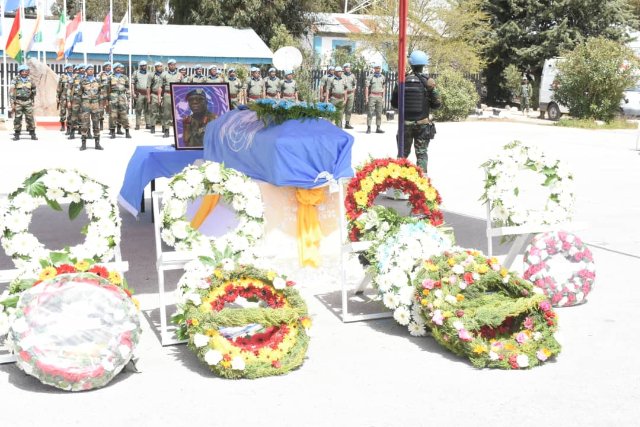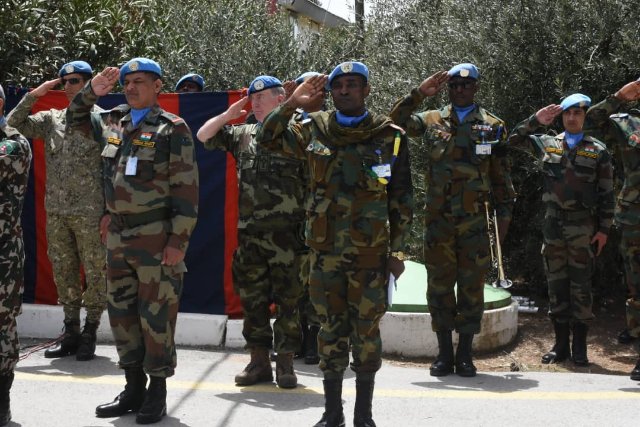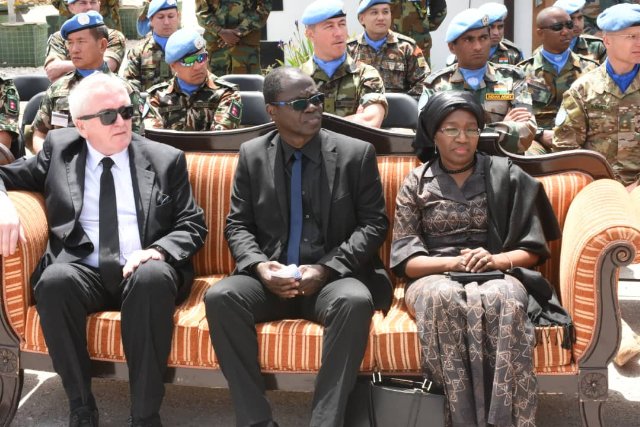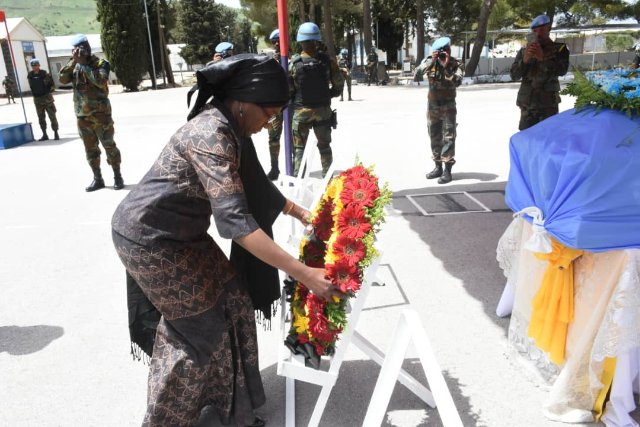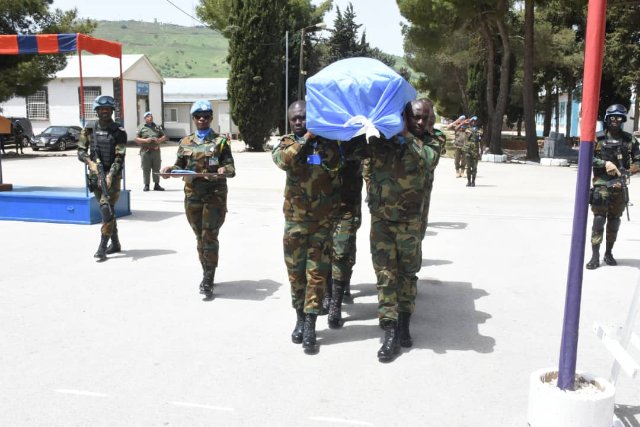 www.primenewsghana.com/Ghana News