The May 9 Foundation marked the 18th anniversary of the Stadium disaster that claimed 126 lives at the Accra sports stadium.
Herbert Mensah, former chairman of Asante Kotoko and founder of the May 9 Remembered Annual Charity Events joined Moslems and chiefs to pray for the souls at the Kumasi Central Mosque of the over 126 football fans who died during the stadium stampede on May 9 2001.
This year's memorial and donation event coincided with the start of the Ramadan fasting season for Muslims all over the world.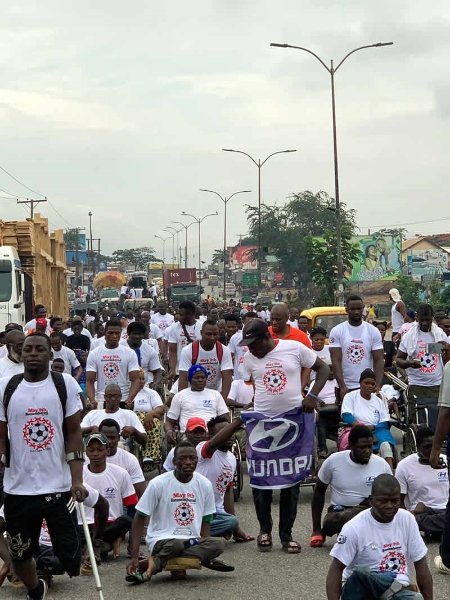 Mr Mensah was joined at the Kumasi Central Mosque by the Ghana Association for the Physically Disabled and their patron Aunty Mavis, a British-Ghanaian woman whose charity work in Ghana spans over 64 years.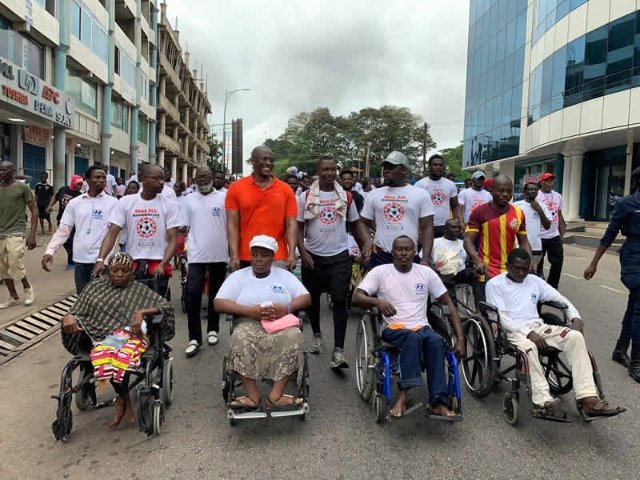 ''We are not only here to support families of the victims of the stadium disaster. Last year we helped children who are dying through other means. This year, we are here with Auntie Mavis, an English- Ghanaian woman who has been working for 64 years to help a group of disabled people in Ghana. She spends most of her time helping the blind, the physically disabled and other poor people.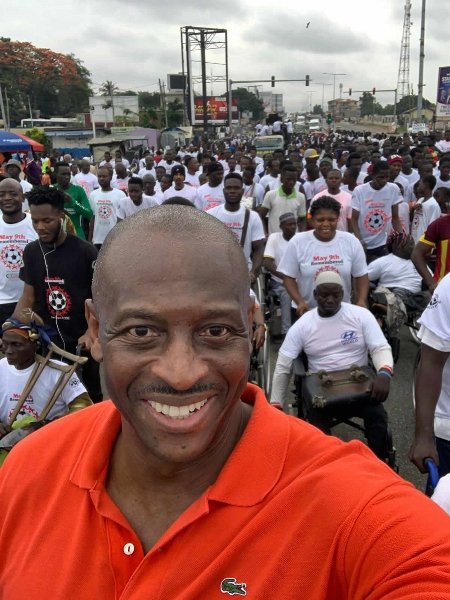 We have come here with her as recognition of her contribution to the lives of poor people in Ghana," said Herbert Mensah.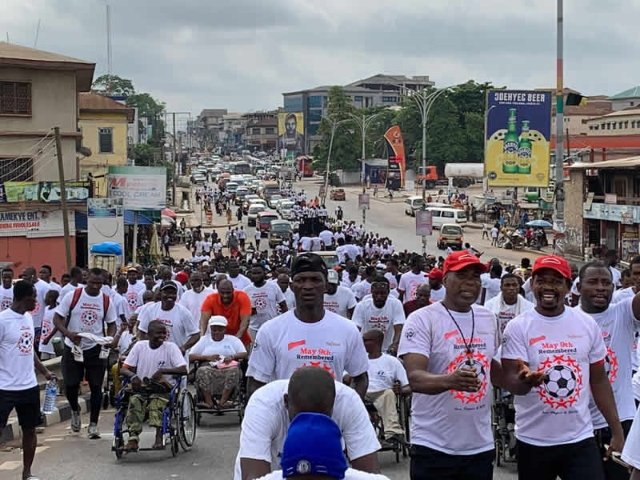 A day we'll never forget
The May 9 disaster occurred during a match between Ghana's two most successful football teams, Hearts and Kotoko.
Trouble had been anticipated prior to the game, and extra security measures had been taken at the Accra Sports Stadium.
The home side scored two late goals to defeat Kotoko 2–1, which led to disappointed Kotoko fans throwing plastic seats and bottles onto the pitch.
The response to this crowd disturbance from the police was to fire tear gas into the crowd.
Panic ensued, resulting in a stampede that led to the deaths from compressive asphyxia of 127 people.
READ ALSO: 
For the Lastest Sports News visit primenewsghana.com