The Paramount Chief of Cape Coast Traditional Area, Osaabarima Kwesi Atta IV, and his chiefs met the US First Lady, Melania Trump today.

During a colourful durbar to welcome the US First Lady, hundreds of people trooped to the Palace to catch the glimpse of what the traditional leaders and the first lady would discuss.

Dressed in colourful kente clothes, the chiefs were full of smiles as they interact with Mrs. Trump.

Mrs. Trump was met at the Kotoka International Airport on Tuesday by Ghana's First Lady, Mrs. Rebecca Akufo-Addo.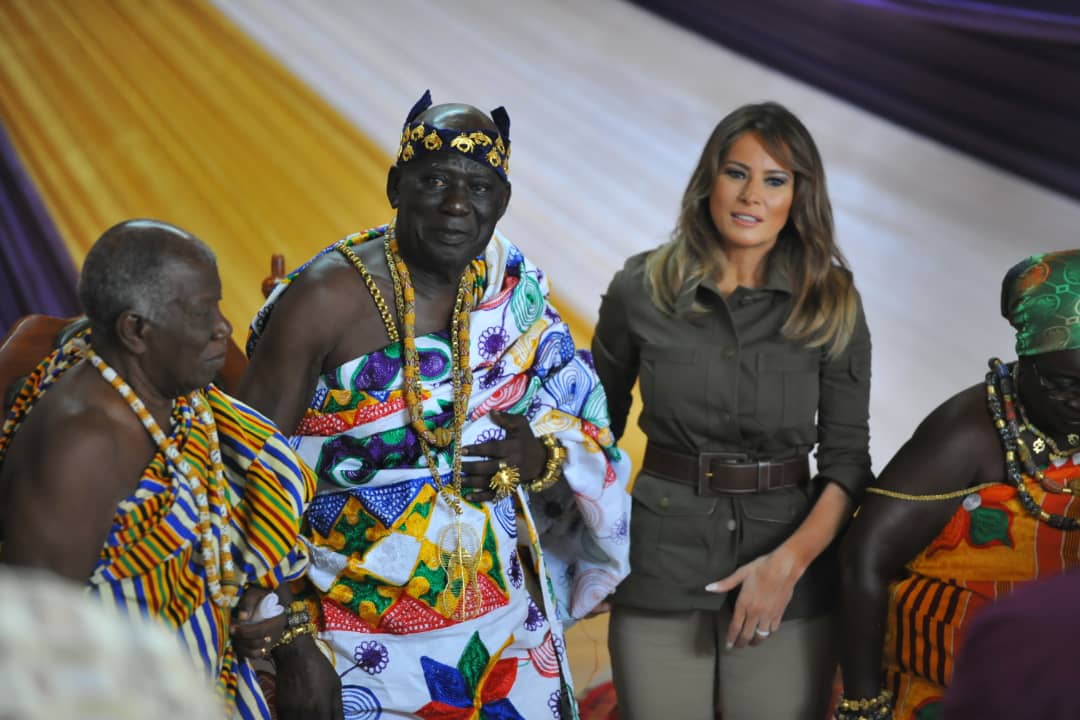 The tour, which also takes in Kenya, Malawi and Egypt, will focus on promoting health and education.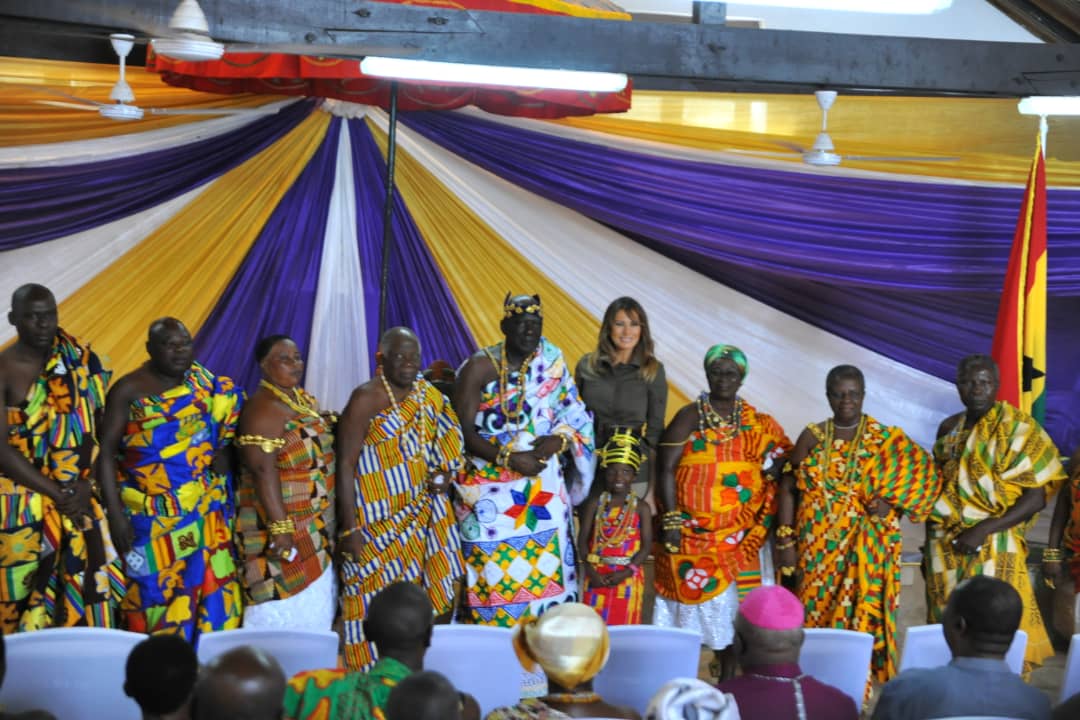 In February, a row broke out after President Donald Trump allegedly used "shithole" to describe African nations.

Mrs Trump's week-long trip to the continent is seen as helping to heal some of the divisions.
 

Latest news from Prime News Ghana