Chiefs and people of Manhia, Oduman, Nsakina and other adjoining communities have hit the streets again to demonstrate over the deplorable nature of their roads.
Today's protest has resulted in hundreds of commuters stranded as all commercial buses have refused to work.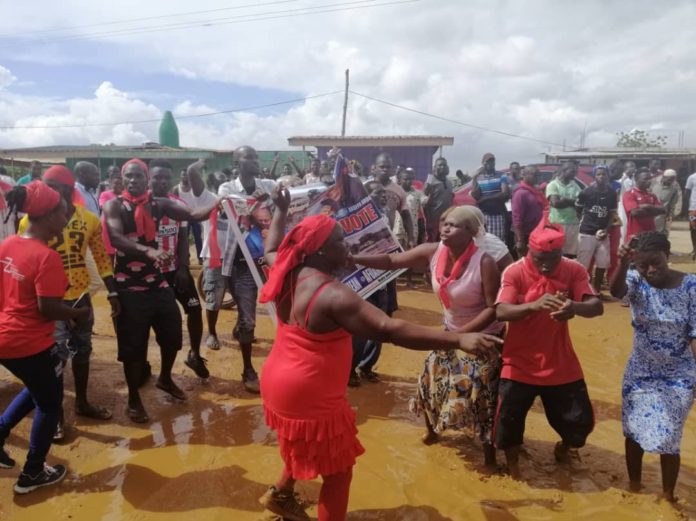 The residents say they have lost count of the number of assurances given them by state authorities to improve the road network.
Credit: Starr FM online