Reverend Isaac Owusu Bempah, founder of Glorious Word and Power Ministry International, says he knows the whereabout of the Takoradi kidnapped girls but will only disclose when called by president Akufo-Addo.
His comments come on the back of moves by the minority to drag the Inspector General of Police [IGP] David Asante Apeatu to Parliament to answer questions on the whereabouts of some three girls kidnapped in Takoradi in the Western Region.
Minority Leader, Haruna Iddrisu says he will file a motion to bring the IGP to the august House to answer some questions about the missing girls.

"Why, is he [IGP] a prophet or he has spiritual eyes to know the whereabouts of the girls?" he quizzed in an interview with NEAT FM's morning show dubbed 'Ghana Montie on May 6, 2019".

"I know the whereabouts of the girls. If you dare me, just allow the President to call on me and ask me about their whereabouts and I will gladly tell him...Some things are not only papers and writing but spiritual...

"This is the time to try prophets like us but Ghanaians as usual will rain insults....People always disregard men of God and always attack us and so I only urge Ghanaians to give us the chance in cases like this. I know this issue has to do with the work of the police, but I can help too unless I'm invited by Nana Addo," he stated.
After almost nine months, Priscilla Mantebea Koranchie, 15, Ruth Love Quayson, 18, and Priscilla Blessing Bentum, 21 have still not been found.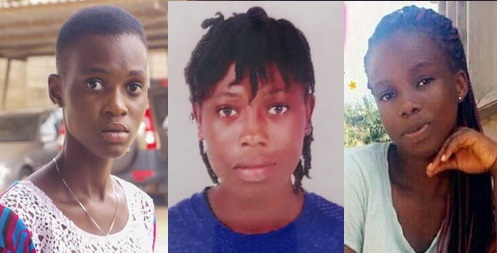 The main suspect in the kidnapping Samuel Udoetuk Wills was jailed to 18 months in prison last week for breaking cell. He has still not been able to lead the police to the whereabout of these girls.
Families of the girls also called off a planned demonstration. According to the spokesperson of the families, Michael Hayford Grant their decision to call off the demonstration is as a result of assurances given to them by Child Rights International and the Ghana Police on finding the girls.
Read also: 
Visit primenewsghana.com for more news in Ghana