The Ghana Police Service has promoted two police personnel for arresting another police officer who was in possession of substances suspected to be Indian hemp.
A statement from the police said, "the Police Administration has promoted two officers, Inspector Azumah Komla Justice and Cpl Feix Diameh for their role in effecting the arrest of Sgt Lotsu Agbeko, a Police officer stationed at the Formed Police Unit in Accra."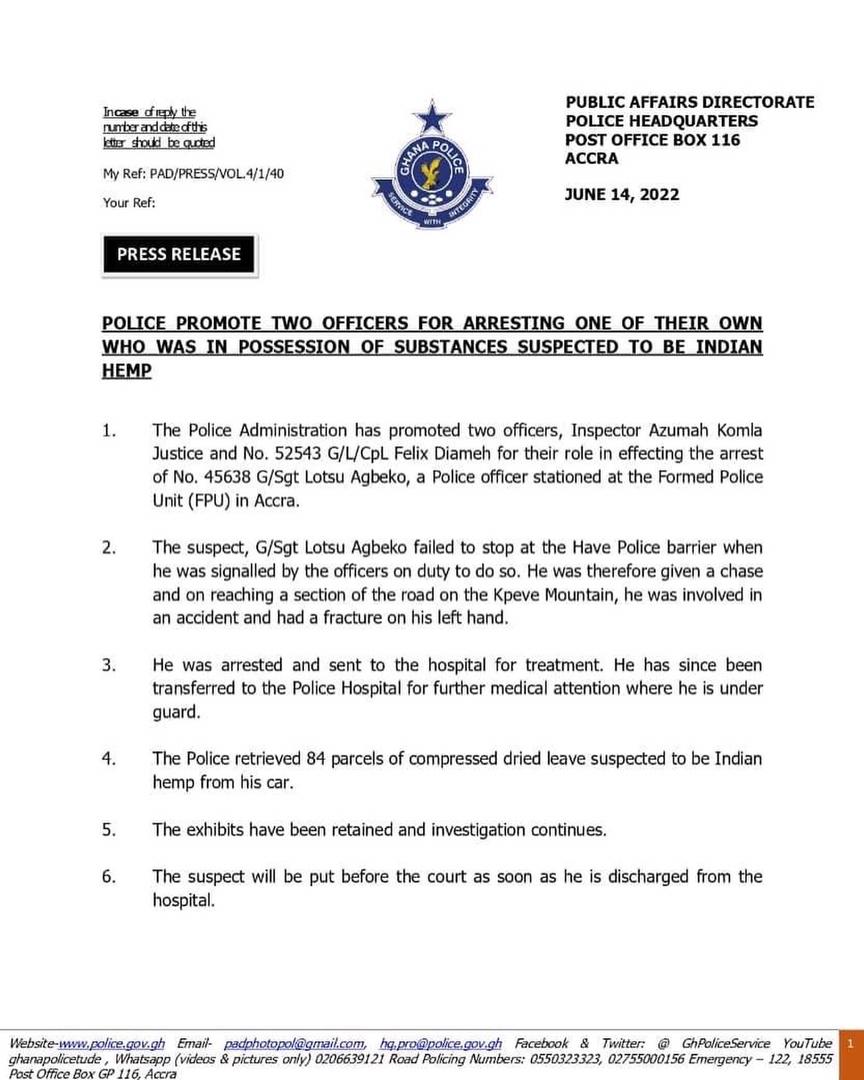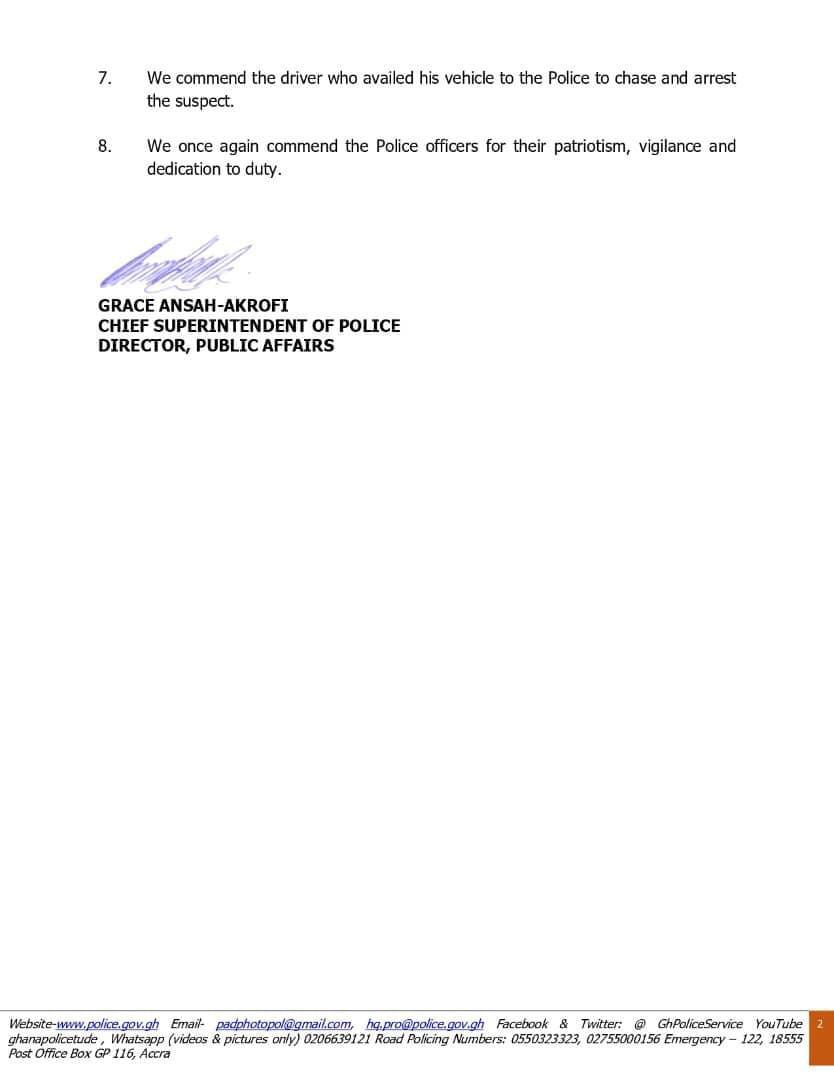 Sgt Lotsu Agbeko was arrested in the Volta Region last Saturday [June 11, 2022].
The arrest was not without drama.
He was signaled to stop at the Have police barrier but he refused and sped off.
In his haste to run away, the vehicle he was driving was involved in an accident.
The concealed dried leaves hidden in the boot of the vehicle, discharged on the road as the speeding vehicle overturned and landed on its roof.
Reports indicate that at about 12:30 pm, police officers on patrol duty at the Have barrier had a tip-off that Sergeant Agbeko Lotsu, aged 36, and stationed at the Formed Police Unit at Tesano in Accra, was allegedly transporting dried leaves suspected to be Indian hemp.
The police in the Volta Region started being on the lookout for him.
He was in-charge of his own blue black Toyota Corolla S vehicle with registration number, GC 1069 - 09.
The intel was that, the dried leaves were hidden in the boot of the vehicle and he was travelling from the Have direction.
When he got to the police barrier, he was signalled by personnel on duty to stop for an inspection.
However, the suspect police officer sped off.
He was given a hot chase by the personnel.