Start your day off right, the next time you rush out the door in the morning without something to eat, consider this: Skipping breakfast can set you up for overeating later in the day.
A healthy a.m. meal, on the other hand, provides energy, satisfies your appetite, and sets the stage for smart decisions all day long.
You want to aim for a breakfast that combines good carbs and fiber with protein, Erica Giovinazzo, MS, RD, a nutritionist in New York City, tells Health. Luckily, you've got plenty of delicious, easy-to-find options. Here's a look at the 6 healthiest breakfast foods, along with tips from nutritionists for making them even better for you
Oatmeal
Old-school breakfast option oatmeal isn't just low in calories and high in complex carbs. Oats contain beta-glucan, a type of fiber that's been shown to help lower cholesterol when eaten regularly. Need another reason to dig in? Oats are also rich in omega-3 fatty acids, folate, and potassium.
Steel-cut oats, which take about 15 minutes to cook, contain more fiber than rolled oats or instant varieties, but any type of oatmeal is a healthy choice. Just avoid the flavored kinds, which can be packed with sugar. Instead, sweeten your bowl with milk and a bit of honey, and top with fruit and nuts.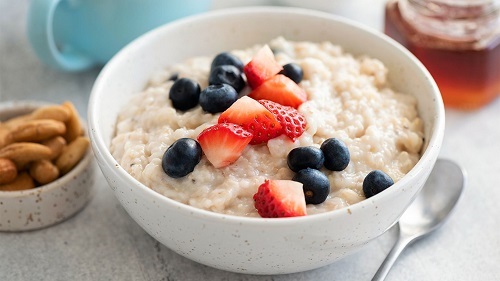 Tea
Not a coffee person? Tea has a pretty impressive résumé of health benefits, too. Because it has less caffeine, it hydrates you more effectively than coffee, and it's also a rich source of the immunity-boosting antioxidants known as catechins.
All tea (black, green, and white) provides antioxidants, but green tea may be the healthiest of all. Research suggests that drinking five cups a day can increase your body's metabolism and help you lose more weight around the middle.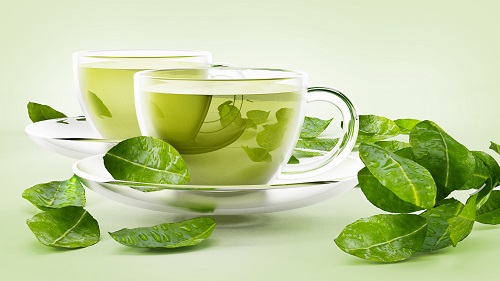 READ ALSO: Here is your simple homemade weight loss drink recipe
Cranberry juice
Cranberry juice, which may help limit bacterial growth, is best known for warding off urinary tract infections (UTIs. But its healing powers may not stop there. The tart juice appears to promote cardiovascular health, too.
As with OJ, though, you're better off sticking with small servings. Cranberry juice—not to be confused with cranberry juice cocktail—isn't as sugary as other fruit juices, but its high acidity can sometimes contribute to bladder problems besides UTIs.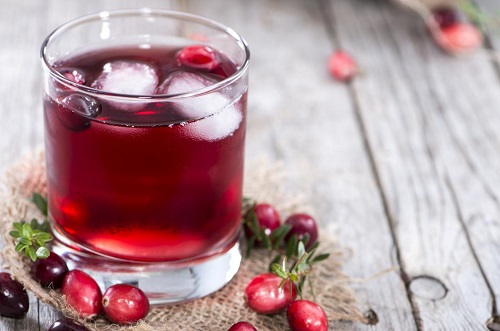 Strawberries
"Berries are superfoods because they're so high in antioxidants without being high in calories," Giovinazzo says. One cup of strawberries, for instance, contains your recommended daily intake of vitamin C, along with high quantities of folic acid and fiber.
Strawberries are good for your heart, too. One study found that women were less likely to have a heart attack over an 18-year period if they ate more than three servings of strawberries or blueberries per week. (Strawberries, like blueberries, are a good source of anthocyanins.)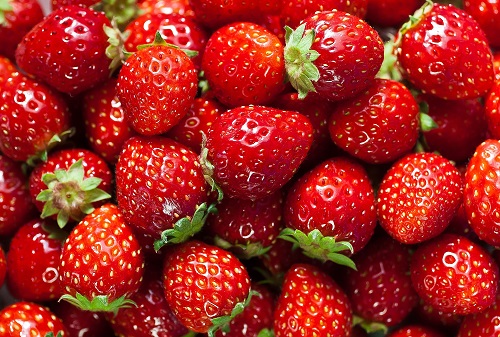 Almond butter
Don't eat eggs or dairy. Almond butter is an excellent alternate source of protein, and it's filled with monounsaturated fat (one of the good fats). Plus its really delicious spread on whole-grain bread or paired with a banana or an apple.
Nutritionally, almond butter is comparable to peanut butter; each has about 100 calories per tablespoon. Almond butter contains slightly less saturated fat, though—a definite point in its favor, even for people who aren't allergic to peanuts.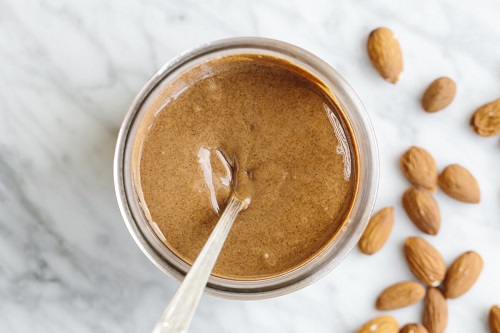 Whole-wheat bread
Carbohydrates are a breakfast mainstay, but the type of carbs you choose can make a big difference in the overall health of your meal. The simple rule to remember is that whole wheat and other whole grains—whether they're found in bread, toast, or English muffins—contain more fiber and nutrients than their white, refined counterparts.
What you put on your bread matters, as well. "Slathering your toast with butter or jelly just adds empty fat and calories, instead, get some protein by adding an egg or some almond butter.