After all the hustling within the week, it is only fair to blow off some steam on a Friday night. 
Depending on your style you can either go sweat the stress off in a club or just enjoy a quiet night with the squad at a lounge or bar with soft music and a serene atmosphere.
PrimeNewsGhana caught up with one of Ghana's finest radio presenter and MC, Mic Gizo of Hitz103.9FM to help us choose five of the hottest places in Accra to go on a Friday night.
As the night grows older, every bar and lounge in the city can turn into a club. From stylish skyscraper rooftops to bustling street scenes, the capital of Ghana has it all.
Some bars are for relaxing in, some bars are for watching sport, these are for partying all night long in.
Check out presenter and MC, Mic Gizo's top 5 spots for a Friday night hangout you can visit : 
Kona Cafe & Grill
Kona Cafe & Grill is a good place to try local drinks, such as palm wine or "asaana", which is made from caramelized corn. The wood pallet furniture is spread out all over the garden area and first-floor bar. Kona is a nice place to relax during sunset, but if you stop by later in the night, the bar turns into a vibrant party spot flooded with loud music and energetic young Ghanaians.
Republic Bar & Grill
Republic Bar & Grill is a long-time favorite among expats and young creative Ghanaians. The small interior, with its red-painted walls full of vintage knick-knacks, is an underused gem because most patrons sit outside on the narrow street. It's the perfect place to chill out, but potent drinks mixed with local spirits and the beats from live gigs, DJs and karaoke sessions mean you won't be sitting still for long.

Champs Sports Bar & Grill
Situated inside the Paloma Hotel complex, Champs Sports Bar & Grill is more than the name suggests. You can time your visit to watch a Champions League match on one of the many HD projectors and experience just how loudly and passionately Ghanaians support their team, but if you're not much of a sports fan, stop by for weekly quiz, pool, karaoke and movie nights in the spacious, air-conditioned interior, as well as regular parties on Saturdays.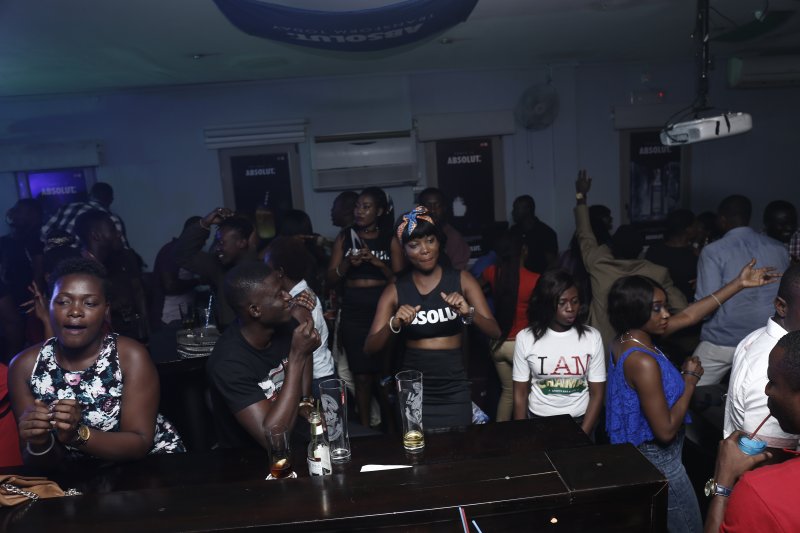 CARBON
It is difficult to choose between carbon and Twist since they both offer almost the same amount of fun. However carbon is more spacious and also offers three types of fun for the night. Carbon has the club area with all the noise and craziness which leads into a quieter lounge (BoomBoom lounge) for those who just want to sit, chat and drink and finally an open garden with natural air, plants, swing chairs, shisha, and a grill. Come to Carbon on a Friday night and resident DJs, Dj Virusky, Dj Sam and Sheldon will keep you dancing all night with tunes from all your favorite artiste. Witness breath-taking performances from pyro dancers, strippers and cultural performances which will leave you wanting more. Whatever kind of fun you want to have on a Friday night, carbon, which is located on the second floor of the Icon House, liberation road is definitely the place to be.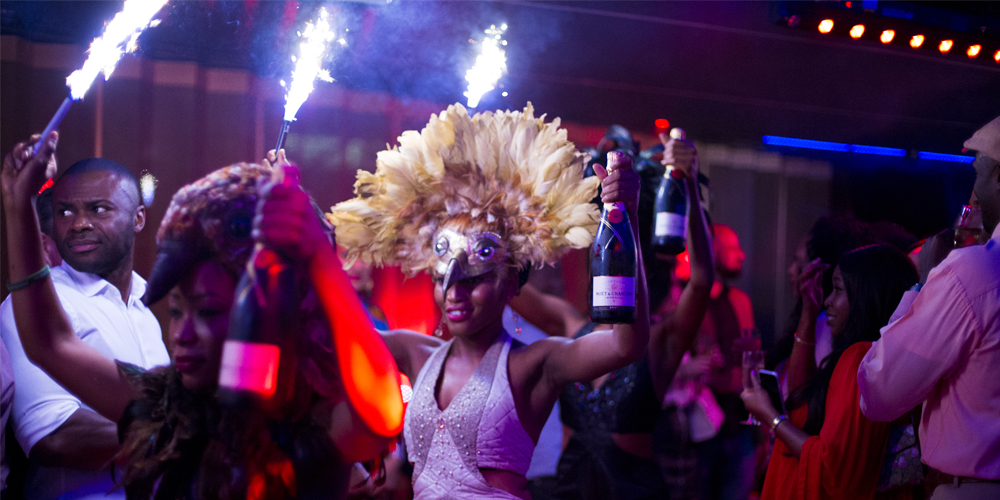 PURPLE PUB:
If you haven't heard of the purple pub, then maybe you really shouldn't be reading this article. Purple pub is the place to go on a Friday night. Located in the heart of Osu, purple offers great outdoor entertainment for all. A night out at Purple Pub is a mini street carnival, to be honest with the party extending all the way to the main roads. Purple boasts of good music from DJs Lord and their Accra's very own resident DJ, DeejKissGH, and MC Mic Gizo from HitzFM, affordable food as well as drinks. Their famous yam and chicken wings just dey bee and of course don't leave without trying their signature cocktail "Five Fingers." This Friday we dey inside Osu!!