Take a breather from life in the capital and discover the best resorts just an hour or two away.
You work countless hours all week, run around doing things, involved in church or other community activities and you love it all, but you are burning out.
Even if you do not have the funds to jump on a flight to another part of the world, there are a number of fantastic weekends escapes in Ghana you can take alone or with friends and family to relax and rejuvenate.
Aqua Safari Resort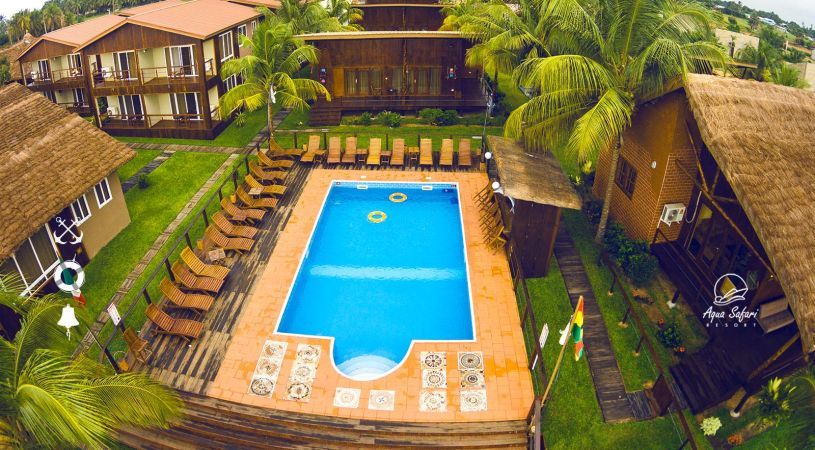 Aqua Safari faces out to the estuary of the River Volta, a mile or so upstream from the ocean. From an open-sided restaurant and bar, you can see Ghana's island-dwelling folk crab-fishing and clam-diving in the water. The forward-thinking owners offer guided tours to the islands for boat-building and basket-weaving workshops – there's also a lot of water to play around in on a jet-ski or one of the pontoons. Game-fishing excursions can be arranged too. Best of all is the option to spend a lazy couple of hours exploring one of the most beautiful areas of Ghana by boat. The whole river environment gives a relaxing and slower pace of life; a stark contrast to Accra two hours away. The rooms are well-appointed, and large chalets all have sizable and impressive common areas and kitchens. There's also a small pool if you don't fancy a dip in the river. There's a new, large conference centre with all the modern amenities you would need.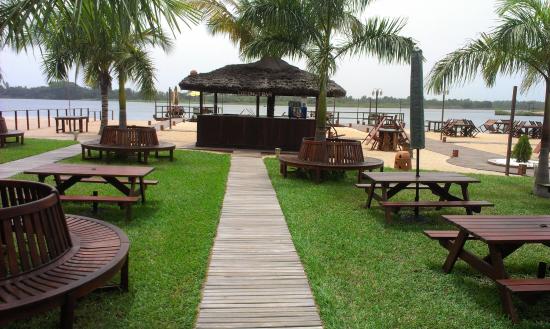 Royal Senchi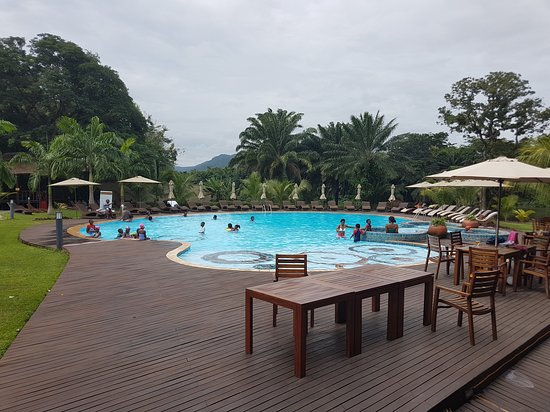 The Royal Senchi Resort is a bold undertaking; a largely thatched 84-room complex with facilities for large conferences just west of the town of Akosombo. Its location by the river gives it a wild tropical feel while being within a 90-minute drive from Accra. The four-star hotel is impressive. The rooms are broken into four blocks. The 74 standard rooms (called River View rooms, for obvious reasons) were sizable, with a private patio area and even a view from the bathtub. Ask for an upstairs room for the airy high ceilings. The nine suites are large too, and the presidential suite has a private plunge pool. Those not willing to splash out quite so much can splash around the lovely pool that also overlooks the river. There'll be all the usual amenities: spa, shop, business centre, restaurant, lounge bar, and the conference suite with two break out rooms and meeting areas is well equipped. There are canoes and launches for playing on the (crocodile-free) river. There are plans for a nine-hole golf course, a football pitch, basketball and kids' play area among other attractions.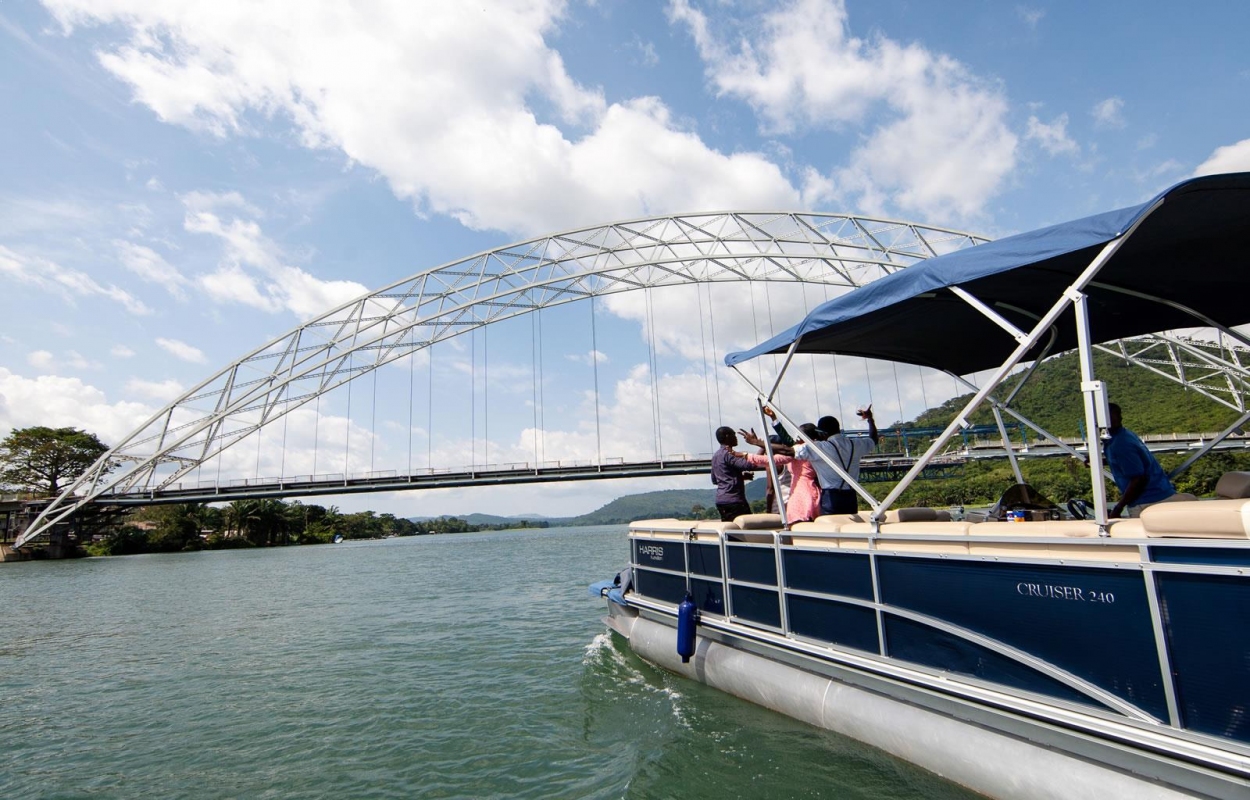 READ ALSO:5 places in Ghana to make your Valentine's Day very romantic
 
Oasis Beach Resort
Oasis is where you plant your feet in the Cape Coast beachfront sands and enjoy the live music blasting from the colonial Ghanaian coastal centre where the state-of-the-art restaurant serving international cuisine comes with a cocktail bar. Their nightclub is one to keep you on your feet spinning, especially during their memorable weekend parties. Their huts offer shade for backpackers and the energetic drummers, dancers, and acrobats add to a vibrant atmosphere.