On Saturday, Marc Jacobs married his longtime boyfriend, Charly "Char" Defrancesco, after getting engaged with the help of a flashmob in a Chipotle a year ago. 
The whole affair was, to say the least, extremely thoughtful. Guests were treated to a touching montage of the pair's personal home videos as well as covetable party-favor hoodies.
The couple exchanged vows at an intimate ceremony in New York City, but the reception, at The Grill in Midtown, was where things really got festive.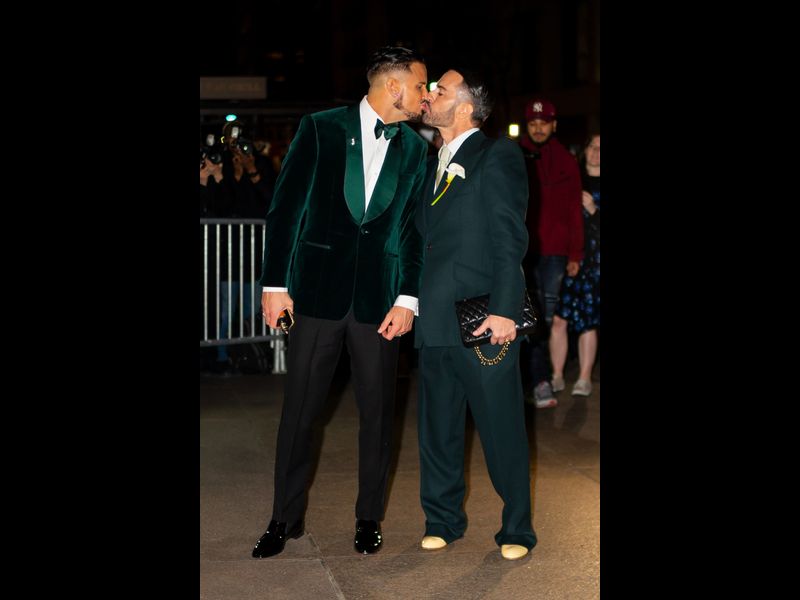 Anna Wintour, Naomi Campbell, Gigi Hadid and her sister Bella, Bette Midler, and Kate Moss were all in attendance as well as Lil Kim, Rita Ora, Kaia Gerber, and Emily Ratajkowski, were spotted on the dance floor together at The Grill in Manhattan. 
The glitzy night brought VIPs from all corners of the fashion industry together. Guests included Kate Moss, Kaia Gerber, Bella and Gigi Hadid, Emily Ratajkowski, Christy Turlington, Rita Ora, and Erika Jayne.
The designer's longtime friends and collaborators Katie Grand, Anna Sui, and Pat McGrath mingled with Vice's Precious and Miss Fame. Phoebe Philo, former creative director of Celine, was also reportedly in attendance.
READ ALSO: 
10 Movies to watch out for this month
8 types of girls every guy meets before finding a true love
Having more sex makes men more likely to believe in God
https://www.instagram.com/p/Bv9K0vSl0fk/?utm_source=ig_web_copy_link
https://www.instagram.com/p/Bv-bwughHwg/?utm_source=ig_web_copy_link
https://www.instagram.com/p/Bv-fF7JgIgC/?utm_source=ig_web_copy_link
https://www.instagram.com/p/Bv7wuOBArhN/?utm_source=ig_web_copy_link
https://www.instagram.com/p/Bv9mZnBgQ1k/?utm_source=ig_web_copy_link
Credit: elle.com