Festive seasons like Easter comes with all the excitement of having family and friends around and there's nothing better than giving them a treat with these three favourite Ghanaian recipes.
Ghanaian dishes are widely known for their nutritional value and irresistible taste.
Try these 3 Ghanaian recipes at home this Easter:
1. Mpotompoto/ Yam pottage
This Ghanaian recipe is easy to follow and will produce a delicious meal

Ingredients:
A medium sized yam/ Cocoyam
1 medium-sized onion.
Two medium-sized tomatoes.
Dried herrings (preferably shrimps), and salted fish (Koobi)
Salt, palm oil and pepper.
How to prepare mpotompoto
Peel and wash the yam, then cut into small chunks
Wash onion, tomatoes and pepper
Place yam in a pot together with onion and tomato.
Add water enough to cover the content and boil between 25 and 35 minutes.
Wash and add salted fish (Koobi) to the pot.
Cook till tender and remove tomatoes and onions and grind.
Add the ground pepper and onion mixture to the yam on fire.
Add the grounded herrings, pepper, Palm oil and salt to taste.
Reduce heat and stir the mixture intermittently. Allow it to cook intermittently.
2. Another Ghanaian recipe you should try this easter is Fish balls. Balls of tastiness which can be served with gravies or eaten as appetizers.  
Ingredients
3 pounds of salt fish
3 pounds of flour
2 tomatoes
1 teaspoon baking powder
6 small onions
Milk
Pepper
Oil for deep frying
How to prepare fish balls
Boil the fish for 10 minutes, skin and bone it, then pound finely in a mortar.
Add the chopped tomato, onion and pepper, mix well and add the flour and baking powder.
When thoroughly blended, add milk to make a stiff paste.
Form the paste into balls and fry in heated oil.

3. Ghanaian recipe number three is none other than the all-time favourite, Goat Light Soup. Fufu lovers cannot get enough of this soup as it matches perfectly.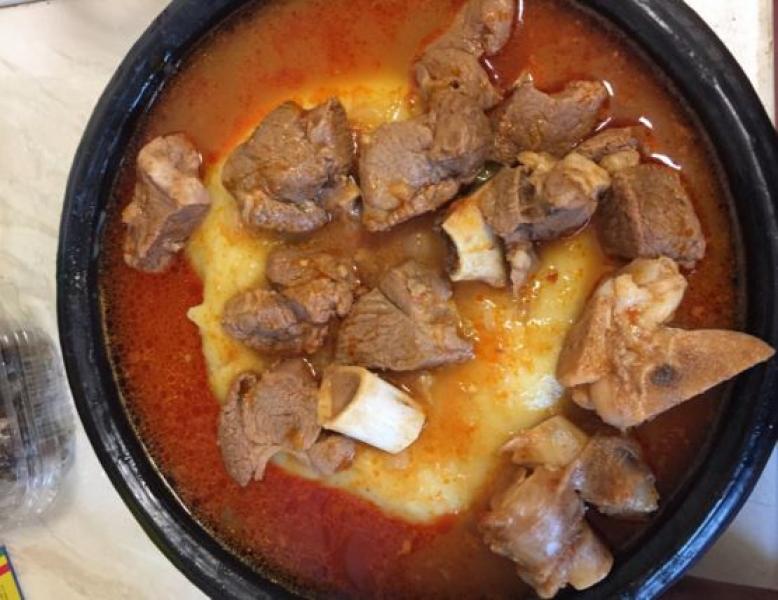 Ingredients
Diced goat meat
4 large tomatoes
Kpakpo shito (or hot pepper)
Ginger and garlic
2 onions
Tomato puree
Salt
1 aubergine (also known as a garden egg in Ghana)
Fufu, banku or rice
How to prepare goat light soup
-Wash ginger, garlic, pepper, one of the onions and three of the tomatoes and blend to a paste.
-Pour the mix on the meat, place on heat and cook for about 15 minutes.
-Add tomato puree cook for 10 minutes and add water =about 2 cups of water and cook until the meat is tender.
-Add the remaining two tomatoes, the diced aubergine, and the last onion. Cook for 30 minutes.
-Remove onions and tomatoes and pass it through the blender, then add to soup again. Allow it to boil for about 10 mins
-Add salt/ season to taste
-Serve with fufu, banku or rice.