Ever tried a mojito cocktail?
Mojito cocktails are the best drinks ever. The refreshing lime flavour, mixed with rum, pairs perfectly with fresh mint.
It's an easy cocktail you make right at home and is a real treat to your taste buds.
Mojitos are best served during the day or at the end of the day in a casual gathering with friends.
Here's a simple and quick way to make one for yourself.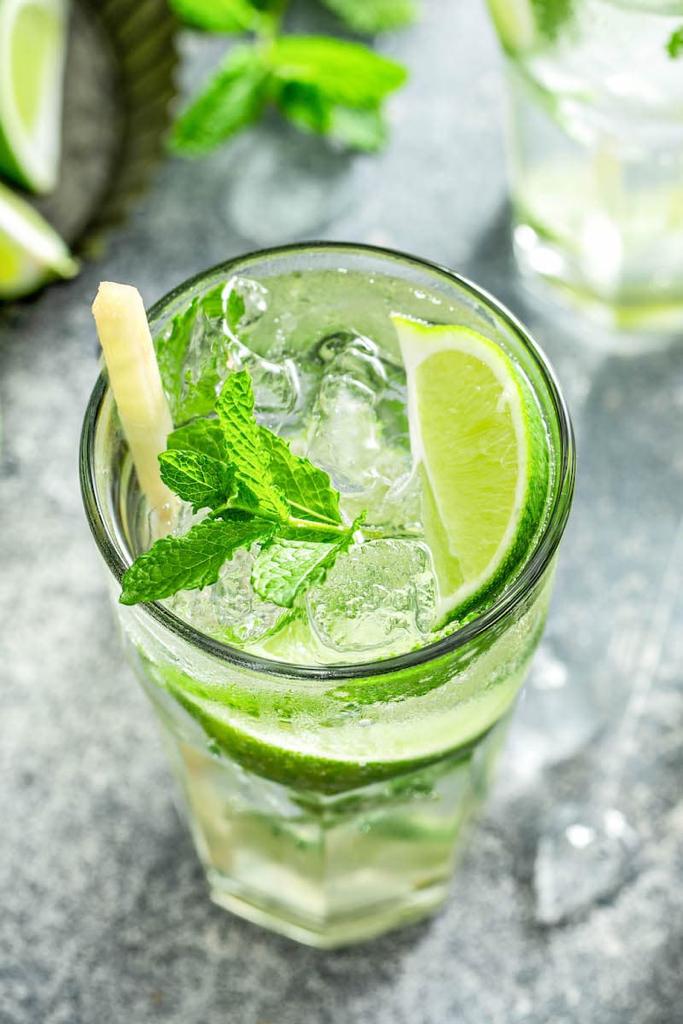 Ingredients:
White sugar
Water
Fresh mint leaves
Fresh lime
Ice cubes
White rum
Club soda/sparkling water
Procedure
Add all ingredients to a medium-sized pot and bring to a simmer.
Place lid on the pot and let simmer for about 10 minutes.
Remove from heat and allow it to cool.
Sieve the syrup by straining it. Remove the mint leaves and lime wedges.
Store in fridge in an airtight container for a week.
For immediate use
Place mint leaves and 1 lime wedge into a sturdy glass (or a cocktail shaker if using a delicate glass to serve).
Use a muddler to crush the mint and lime to release the mint oils and lime juice.
Add 2 more lime wedges and the simple syrup, and muddle again to release the lime juice. Do not strain the mixture.
Fill the glass almost to the top with ice. Pour the rum over the ice, and then fill the glass with club soda.
Stir, taste, and add more simple syrup if desired.
Garnish with the remaining lime wedge and a sugar cane stick, if desired.