The General Secretary of the opposition NDC Johnson Asiedu Nketia turns 62 today December 24, 2019.
The man nicknamed General Mosquito is one of Ghana's longest-serving politicians.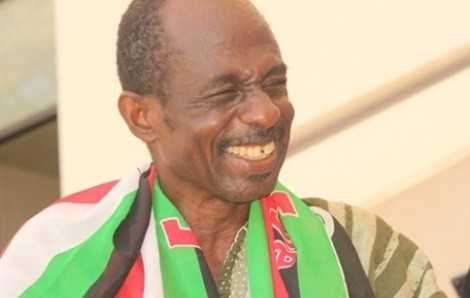 Let's take a closer look at him as he celebrates this wonderful day
Johnson Kwadwo Asiedu Nketia popularly known as General Mosquito (born December 24, 1956) is a Ghanaian politician and the current General Secretary of the National Democratic Congress party.
He was a member of parliament for the Wenchi West constituency for 12 years, from 1992 to 2000.
Lots of many non-serious and comic related speeches have been attributed to him as a General Secretary of the NDC.
Though his father, Kwaku Asiedu was a poor man his maternal uncles were very rich cocoa farmers. At a very tender age, young Kwadwo Nketiah was adopted by his uncles to prepare him to inherit their cocoa farms instead of going to school.
When Ghana decided to change to constitutional rule, Asiedu Nketiah was elected to the Consultative Assembly which drafted the 1992 constitution. His performance at the assembly earned him the accolade "Heavy Weight".
In 2007 he attended the conference "Peace, Nonviolence and Empowerment" - Gandhian Philosophy in the 21st Century.
Under his leadership rose a renewed re-invigorated NDC ready to match the NPP boot for boot in what was named the "Mother of all Elections" in 2008. The result of the election is a matter of history now.
He was re-elected  General Secretary of the party as he had almost 80% and has since held on to the position with overwhelming wins, the latest being his victory over his then deputy, Koku Anyidoho.
Read also:
NDC congress: Asiedu Nketia retains NDC General Secretary position
Ghana News: Latest news in Ghana