Flagbearer aspirant of the opposition National Democratic Congress (NDC), Alban Kingsford Sumani Bagbin, has explained that he did not malign Persons With Disabilities  (PWDs) in the country.
 The Member of Parliament for Nadoli Constituency said he has the greatest respect for persons with disabilities and every Ghanaian but it was unfortunate his comments were twisted.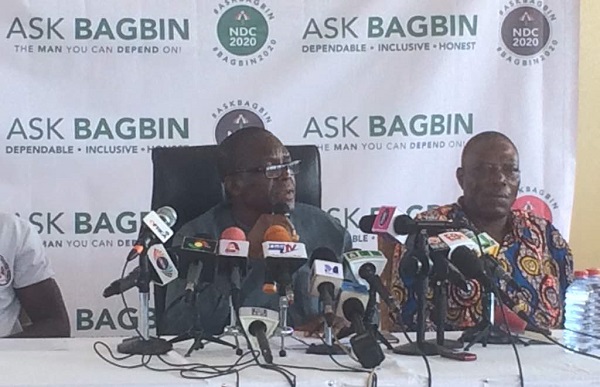 The Second Deputy Speaker of Parliament was accused of saying that the former Communications Minister, Dr. Edward Omane Boamah, who stammers and the former Minister of Chieftaincy and Culture, Dr. Seidu Danaa, who is also visually impaired were wrongly appointed by the Mahama-led administrations.
Speaking at a press conference in Accra today to react to the alleged comments, the NDC MP said "I assure all Ghanaians, especially, Ghana Federations of the Disabled, other civil society organizations and the NDC party who felt offended by the alleged comments of my respect and support for persons with disabilities".
He said "I render my heartfelt apologies to you all and I want to take the responsibility".
 "For the record, I wish to state emphatically that, I did not say persons with disabilities cannot hold public offices. I did not say that. What I said was that certain wrong decisions were taken", he explained.
Latest political news from Prime News Ghana