Former Chairman of the Electoral Commission (EC), Dr. Kwadwo Afari-Gyan has said irrespective of political inclination of an EC boss, he or she cannot change election results given the structure of Ghana's elections and EC systems.
According to him, one must be "a big fool" to think he or she can change elections results as chair of the EC.
Speaking at the Accra Dialogue on the theme: 'Consolidating Ghana's Democratic Governance: The role of the Electoral Commission' on Wednesday, 22 August 2018, Dr Afari-Gyan said: "I believe that given the structure of our elections, unless it were to change radically, it will make little difference if you made him [pointing to Peter Mac Manu and Samuel Ofosu Ampofo of the NPP and the NDC, respectively, who were discussants] the chair of the Electoral Commission".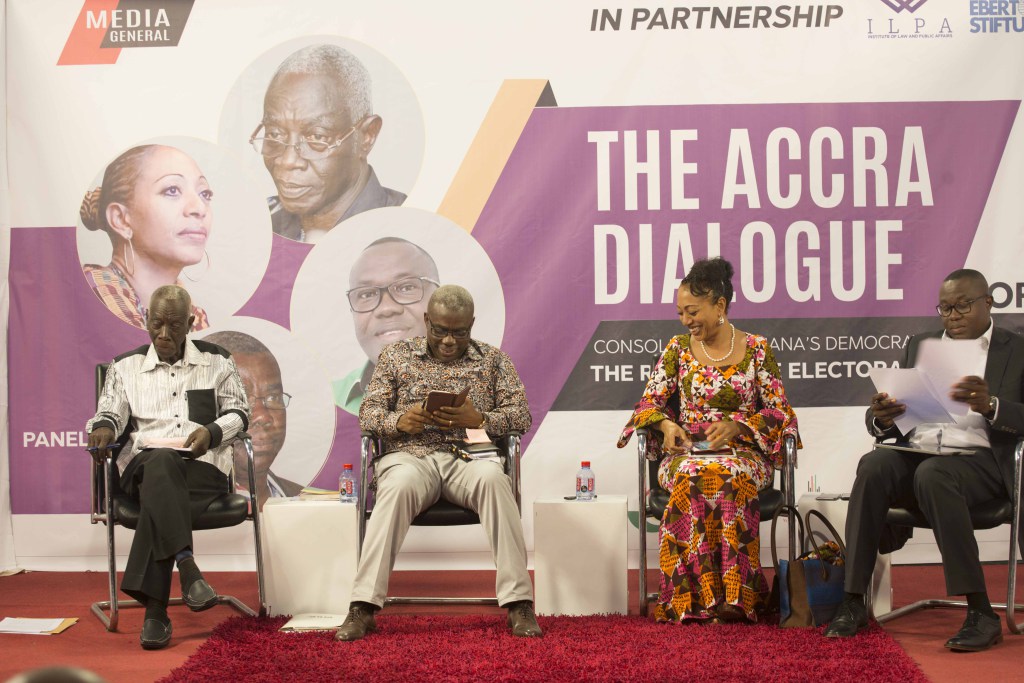 "It will make very little difference. If you look at the structure, you will see that as the Chair of the commission, you will be the last person to see the results. Yes, everybody has seen the results and you must be a big fool to change the results, you cannot do it", Dr Afari-Gyan said.