MP for the Kpando constituency, Hon Della Sowah has on Monday the 17th of February inspected the six-unit classroom block in Avertiope in the Kpando constituency.
This follows, an earlier tour of the constituency to inspect similar projects at various stages of completion.
The MP who has a notable reputation in leading and supporting education in the area is focused on completing several infrastructural projects this year.
She expressed her excitment with the completion of the Avertikope six-uint classroom project. This, she believes would help to augment the existing gap in the basic education infrastructural deficit in the area.
The MP who is credited with other school building projects including a 3 unit JSH at Dzigbe, Dzewoe, a 12 unit 2 storey at Dafor, a 12 storey unit at St. Thomas Tsakpe, a 6 unit classroom block at Bame and kindergarten and day care facility at Gbefi Tornu amongst others.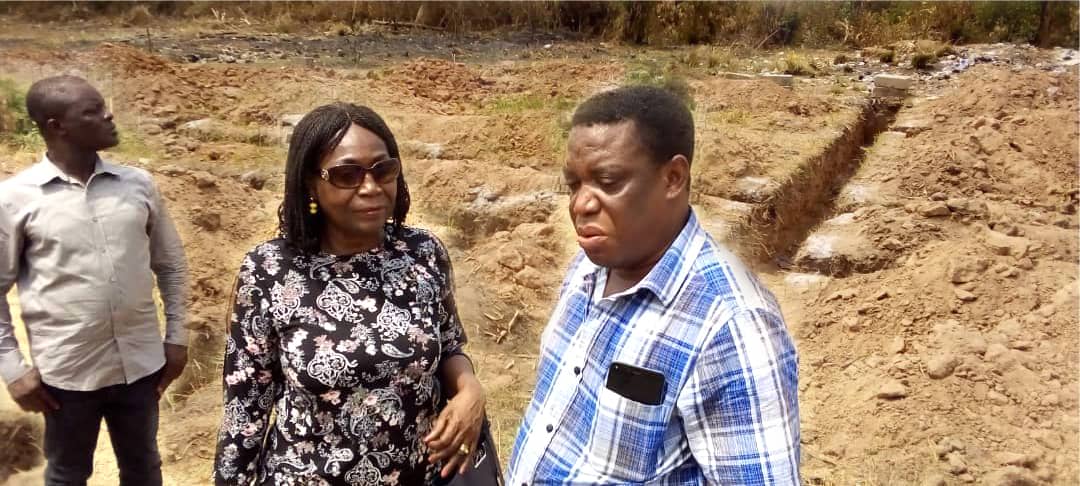 She reaffirmed her unflinching commitment to the development of education in the Kpando constituency.
The MP, who has in the past provided scholarship opportunities to many students in the constituency, both at the secondary and tertiary levels, and was seen last year enthusiastically supporting the participating Kpando schools in the National Science and Math quiz competition, called on the people of Kpando to continue working together to build a very prosperous society for our children.
She used the occasion to assure the people of Avertikope of her continues commitment to the development of the area and thanked them for their continues support thus far. She admonished the indigenes to have faith in her and the NDC going into elections 2020.