Flagbearer of the National Democratic Congress (NDC) John Dramani Mahama has explained to the founder of the party Jerry John Rawlings his reason for selecting Prof. Naana Jane Opoku-Agyemang as his running mate.
Mahama and Prof. Opoku-Agyemang together with other officials paid a courtesy call on Rawlings on July 16, 2020.
Many thought Mahama would select either Dr Kwabena Duffour or Prof. Kwesi Botchway but settled on Prof. Opoku-Agyemang, a move that has gained applauds in Ghana.
READ ALSO:Â I'll dedicate my energy and intellect to ensure resounding victory for NDC - Prof. Opoku-Agyemang
"The politics we have in this country where it is two big parties that alternate power it means that she has a fairly good chance of emerging probably as the first female Vice President and this opens up space to more women to come into our decision making. But I just want to point out that we are not choosing her just because she is a woman, she has the kind of credentials that makes her worthy of the nomination. She has been a lecturer at UCC for so many years, she came out as the first female Vice-Chancellor of a public university in Ghana, I appointed her as Minister for Education and she served with integrity without blemish. She did quite a lot in that area, supervised the free uniform and sandals programme. When she came to office, 4 students at the basic level shared one textbook, before she left each child had 4 textbooks and this improves learning. Under her watch, Ghana for 3 years scored the highest in WASSCE. So there is a lot that she has done of being worthy of her nomination as running mate".
General Secretary, Johnson Asiedu Nketia who accompanied party Chairman, Samuel Ofosu Ampofo and Kofi Attoh, party Vice Chairman to the meeting, said Prof Opoku-Agyemang was a very good choice.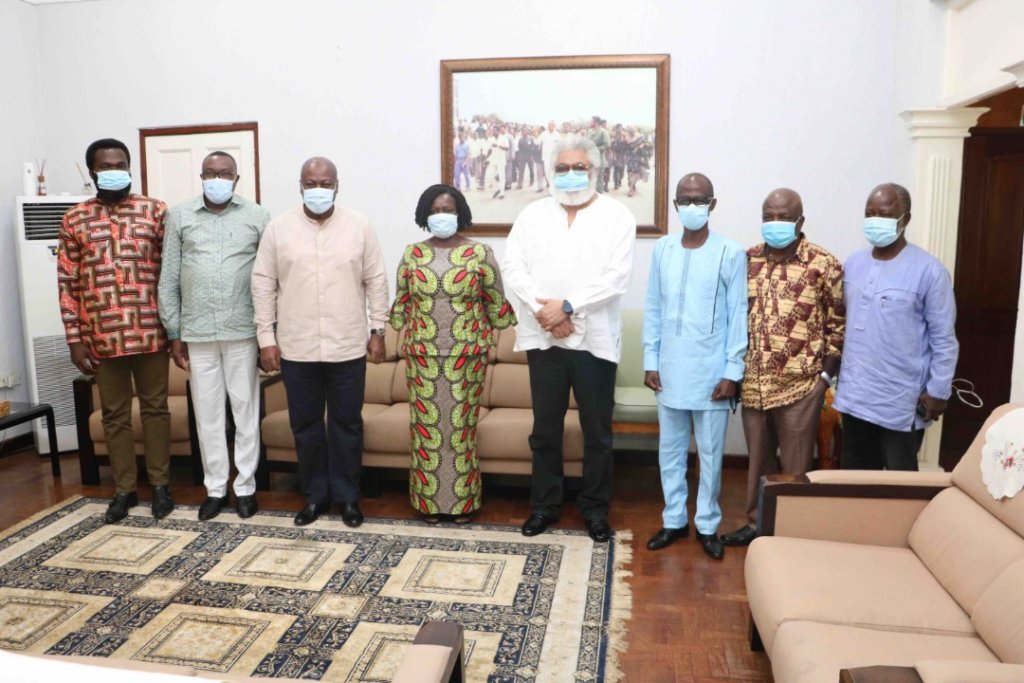 Professor Naana Jane Opoku-Agyemang after her appointment as running mate to John Mahama said she will do all her best to ensure the party wins the 2020 elections.
She was named running mate on July 6, 2020.
"I pledge to diligently apply myself and dedicate all the energy and intellect I can muster to ensure a resounding victory for the NDC and for our country, Ghana. So help me God."
John Mahama and Prof. Naana Opoku Agyemang will come up against President Nana Addo Dankwa Akufo-Addo and Vice President, Mahamudu Bawumia in the December polls.