Managing Director of State Transport Company (STC) and former Communications Director of the New Patriotic Party (NPP) Nana Akomea says it will be easier for the NPP to defeat the NDC in the 2020 general elections if former President Mahama becomes the flagbearer of the party.
Nana Akomea on Joy News File says President Akufo-Addo will find it easier to defeat John Mahama due to his bad record when he was President of Ghana.
"Mahama will be easier to defeat than any other NDC candidate, if you bring Alban Bagbin or any other person, they can capitalize on the perceived omissions of the Akufo-Addo government to solicit for votes,"
"But for Mahama, he has nothing to say or capitalize on because his track record is there,"
"The NPP should be praying Mahama emerges as the flagbearer of the NDC that will be very easy for us to retain power."
However NDC MP for Bolga East Dr. Dominic Ayine said the NPP are aware that former President Mahama is the candidate who can give them a run for their money hence their plot to make it look like he will be a weaker choice as compared to the others bidding to become the flagbearer of the party ahead of the 2020 elections.
Former President John Mahama is bidding to lead the NDC into the 2020 elections after serving only a term as president.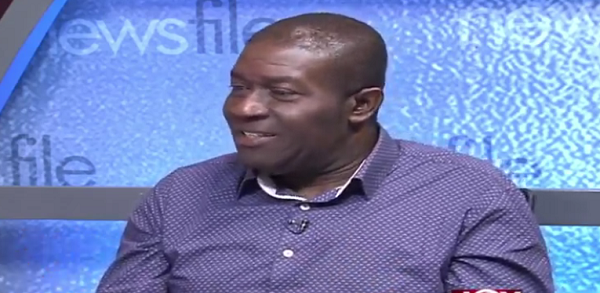 Managing Director of State Transport Company (STC) Nana Akomea
Akufo-Addo beat Mahama in the 2016 general elections as he pulled 53.9% against Mahama's 44.4%.
The NDC will elect their flagbearer for the 2020 elections in January 2019 and many have tipped former president Mahama to win.
Read also:
Ghana will move faster under my tenure -Sylvester Mensah


Ghana News: Latest news in Ghana