Sammy Awuku is currently the National Youth Organizer of the incumbent New Patriotic Party, NPP.
Sammy Awuku was born and raised in Koforidua in the Eastern region of Ghana in a family of seven comprising of both parents and his four sisters.
"back in Koforidua I was raised from a very humble beginning; my family has had its fair share of life's struggles. The routine in my family was such that when my sisters gained admission into the senior secondary school, I had to engage in petty trades. I sold water on the streets to help support my parents in order to help facilitate the payment of the fees. Being the last and only boy in my family, I must add that Growing up with four ladies was quite hectic because of the petty and unnecessary quarrels here and there but in all the bond and unity was still intact. All I read as a young boy growing up in Koforidua were newspapers; I never read a single-story book like what the everyday normal child would do. Whenever I was given some pocket money for school, I would only use a meager portion to buy lunch, specifically peanuts and water, and then the remainder would cover my regular purchase of newspapers because I was always curious and eager to know about the latest happenings in the world of politics." Sammy Awuku said in an interview with one Naya.
Sammy Awuku had his elementary and junior high education in Koforidua. He later gained admission into one of Ghana's reputable Senior Secondary Schools in the Central Region, St Augustine's college.
He further enrolled at the Nation's Premier University, The University of Ghana, where he was an Agriculture science student. He is also a graduate of Freie Universität Berlin
[Free University of Berlin] where he acquired a master's degree in International relations. Sammy Awuku also holds a diploma in Law from the University of London.
Sammy Awuku is on record to have explained why he decided to join Politics and New Patriotic Party, NPP;
"Growing up, I saw politics as a civil service and that attracted me and the NPP to me has been a party of birth. My grandfather, the late Adu Amankwah, served in the Busia regime as an ambassador and later as a regional minister with ex-president John Agyekum Kuffuor who was then the deputy minister of foreign affairs. All the colours I saw around me growing up were the red, white and blue and I was only surrounded by opposition newspapers; this however influenced my interest in politics. Also, the core values of the party went in hand with my personal values as compared to other parties which were also in existence. The New Patriotic Party represented free market, selflessness, Patriotism, justice, and fairness for all so looking at someone like me whose weakest point is his meekness… what better party to be a part of than the NPP? The first time I saw ex-President John Agyekum Kuffuor the first question that crossed my mind was, 'who this frame of a man is?' and would continue to stare in admiration. Whenever he came to Koforidua on campaign trips, he would sometimes settle at my grandfather's residence. He was mostly up by 4 am every morning and I would always be available to clean his shoes and scout for water for him to bathe with because those were the times where Koforidua had its severe water crisis and to me that was an honour."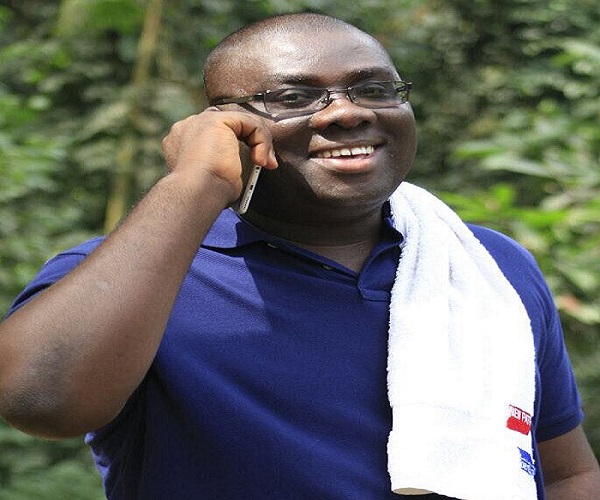 Sammy Awuku loves to play tennis, enjoy a good comedic movie or watch his favourite Manchester United football team play at his leisure time. Sammy Awuku also named Sarkodie, A-Plus, EL, R2bees, Shatta wale, Kwabena Kwabena and Daddy Lumba as his favourites artistes in Ghana.
Sammy Awuku has been married for almost five (5) years to a beautiful young lady and together, they have two amazing daughters.
primenewsghana.com/politics.html/ Some files were culled from Naya Meets