Former broadcaster Kojo Frempong Kojo Frempong who will be contesting the New Patriotic Party (NPP) parliamentary primaries in Wenchi has vowed to return the constituency to its glory days.
The constituency is located in the Bono Region and the seat is currently occupied by the NPP's Prof. Gyan Baffour who has held the position since 2005.
Mr. Frempong will come up against Prof. Baffour who is hoping to stretch his stay to 20-years and three other candidates but has vowed to end Prof. Baffour's 16-year reign.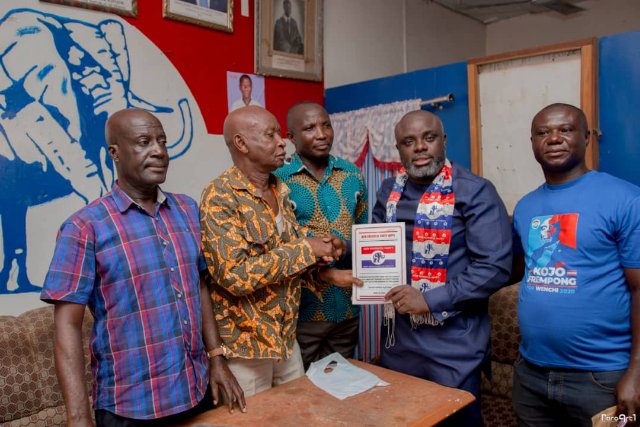 READ ALSO: Denying aspirants nomination forms to contest in NPP primaries unacceptable - Obiri Boahen fumes
"I believe we can make Wenchi great again," said Kojo Frempong who has anchored his campaign on restoring Wenchi back to its former glory.

"When I was younger, Wenchi was the town everybody talked about in the Brong Ahafo Region. It was the soul of the region aside Sunyani. In the last 20 years, however, we have seen the supersonic rise of Techiman, a small town which used to be under Kintampo which was rather the town directly administered by Wenchi.

"The tables have now turned. Wenchi has become the smaller town and Techiman is growing exponentially. The reason is simple. Wenchi's economic anchors like the tomato processing factory, Tomacan, State Farms, Tobacco Plantations and Animal Husbandry are all gone. A municipality of 120,000 people with no factories and organised value chain development will definitely suffer an economic downturn. This is the reason Wenchi has lost out," said the parliamentary hopeful.

"To turn the fortunes of Wenchi around, Kojo Frempong says his first cause of action will be to look for the right investments to bring factories and jobs into the constituency. "Wenchi has so many opportunities in cashew, tomato or mango processing, commercial farming and yam value chain development. It could also become an incubating constituency for Technology development and knowledge due to a satellite campus of the Methodist University in the constituency. When we bring the jobs back to Wenchi, the municipality will become the envy of all soon. This is how we will make Wenchi great again."
Further to aligning his vision for the factories, Kojo Frempong says his focus is to help his constituents gain enlistment in the security services as well as other private-sector jobs by adequately preparing them for such roles.
"By all means, I will use my agency to help my constituents to get into the security services by preparing them. I have already set up a unit that prepares applications or works on them for jobs. If we understand what employers are seeking, we can prepare our constituents with the view to making them the best fit for the jobs. If the students are strong academically, they will be pushed into higher education so they can have opportunities to become high ranking service officers or high-level human resources.

"It cannot be, that, the town which birthed Professor Kofi Abrefa Busia will not be able to show forth the best human capital in the nation. I have already started seeking scholarships in both Ghana and abroad for intelligent students who Wenchi can anchor its future development on. It is critical that we have a plan to make people from Wenchi achieve some particular heights in society. It must be a properly executed vision.
Kojo Frempong has a long association with radio and television in Ghana, having worked for Skyy Power FM in Takoradi, Joy FM, TV3 and Viasat 1 TV.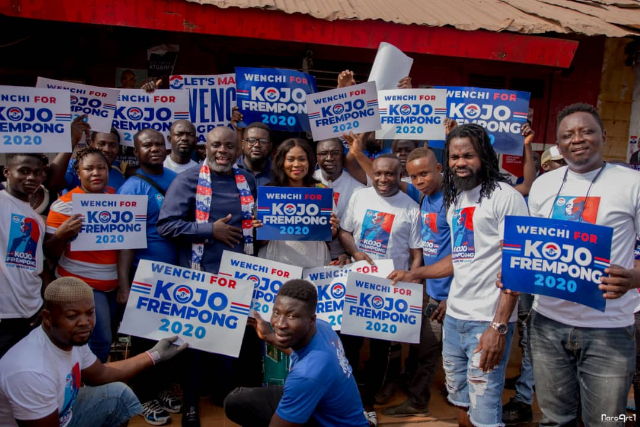 His last job in television was at TV Africa where he was the Chief Operations Officer and host of the Ghana Tonight Show, a political analysis programme.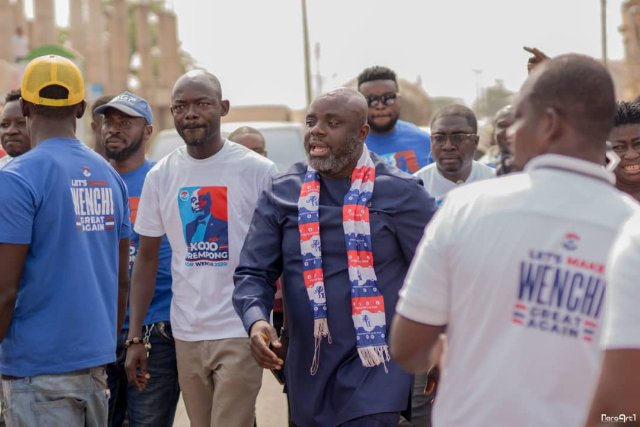 He won awards as both a sports journalist and lifestyle presenter and was named the best TV show Host in 2014 and 2015 at the Radio and Television Awards.
In May last year, he graduated with a Master of Public Administration degree from the Kennedy School of Government at Harvard University.
He currently works at the Ministry of Business Development.