Ghana assistant coach Ibrahim Tanko has issued a strong warning to Black Stars players who put in a lacklustre performance during the encounter against Kenya.
The Black Stars deputy coach was not happy with the performance of some players during the clash against Kenya as the Harambee Stars pulled out a stunning result, defeating the Black Stars of Ghana 1-0 in Nairobi in the African Cup of Nations qualifier.
The team came under intense criticism following the defeat as many expected the clash to be a walkover for the Black Stars.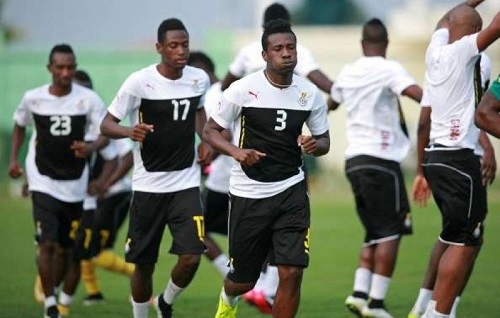 Read also:Black Stars coach to hold talks with Asamoah Gyan and Ayew brothers
The deputy coach blasted the attitude of some of the Black Stars players and warned that a repeat of such a lacklustre performance will be the end to their national career.
Honestly speaking, I am very disappointed in some of them [players] because they played like there was nothing at stake,'' Tanko told Joy FM.
"If you saw the body language of some of them, it was very bad, so I think we as the technical team will have to watch the game again and talk to them.
"We have to let them know that this is the national team. It's for all Ghanaians, so if you think you can come and do what you want and go and expect us to call you again, there's nothing like that.
Read also:Kenya stun Black Stars with a 1-0 victory
Ghana will seek to recover from the Nairobi setback with a home game against Sierra Leone in October.